Our friends at Marvel Studios are back and this time with what is probably one of the most important movies in its universe, Captain Marvel. What is most striking about this character in particular is that they're not only the most powerful superhero in the Marvel Comics Universe but also that its a female driven character who will play a very important role in the much anticipated final installment of Avengers Infinity War. The are several plots to this and stories that it's literally hard having to wait for its official release.
Several images from the set of the movie as well as supposed plots have been leaked but nothing concrete…until now that is. The official trailer has been unveiled and we are here to share it with you:
The Premise
The film follows Carol Danvers as she becomes one of the universe's most powerful heroes when Earth is caught in the middle of a galactic war between two alien races. Set in the 1990s, Captain Marvel is an all-new adventure from a previously unseen period in the history of the Marvel Cinematic Universe.
Captain Marvel stars Academy Award® winner Brie Larson (Carol Danvers/Captain Marvel), Samuel L. Jackson (Nick Fury), Ben Mendelsohn, Djimon Hounsou (Korath), Lee Pace (Ronan), Lashana Lynch, Gemma Chan (Minn-Erva), Algenis Perez Soto, Rune Temte, McKenna Grace, Kenneth Mitchell (Joseph Danvers), with Clark Gregg (Phil Coulson), and Jude Law (Marv-Vell).
Captain Marvel officially hits the big screen on March 8, 2019, with the fourth Avengers movie releasing on May 3, 2019, and Spider-Man: Far From Home flying in on July 5, 2019. A jam packed 2019 it's going to be, bring it on!
You might also like
---
More from Big Screen
---
This one had us on the title alone and no guesses why since we've mentioned numerously how we are such …
The Golden Globes continue to be a big deal in the movie and series universe and this year's nominations have …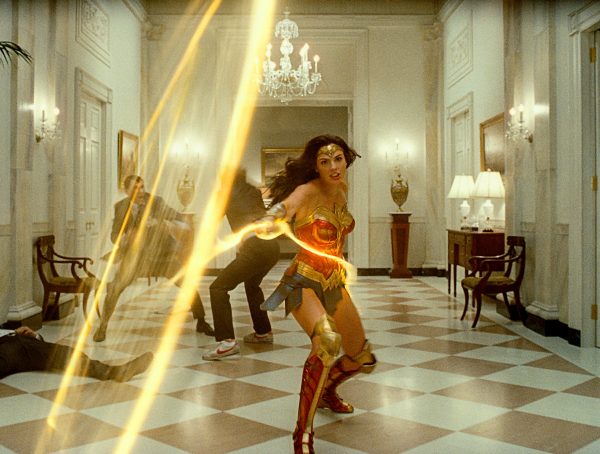 We have a huge crush on Gal Gadot (easily something most guys would say) and ever since she assumed the …