The perfect fusion of music and film is something we're huge fans of here. Generally, we're big fans of the two genres separately and when they're are fused together perfectly to produce something amazing even better. Not to say that we are fans of musicals, far from it in fact, but it's movies that are done through proper storytelling without the thought of someone breaking out in song (which again we aren't fans of) that we like the most. One example of this in action is the much anticipated Bohemian Rhapsody movie. Based on one of most iconic music groups in history, Queen, this one definitely looks the part.
---
The Plot
Bohemian Rhapsody is a foot-stomping celebration of Queen, their music and their extraordinary lead singer Freddie Mercury, who defied stereotypes and shattered convention to become one of the most beloved entertainers on the planet. The film traces the meteoric rise of the band through their iconic songs and revolutionary sound, their near-implosion as Mercury's lifestyle spirals out of control, and their triumphant reunion on the eve of Live Aid, where Mercury, facing a life-threatening illness, leads the band in one of the greatest performances in the history of rock music. In the process, cementing the legacy of a band that were always more like a family, and who continue to inspire outsiders, dreamers and music lovers to this day.
---
The movie gets its title name from the band's song released in 1975 on the album: A Night at the Opera, which was effectively their fourth studio album.
The film will comprise of a cool and interesting cast, namely Rami Malek as Freddie Mercury, with Lucy Boynton, Aiden Gillen, and Mike Myers.
Bohemian Rhapsody officially opens in all Ster Kinekor cinemas nationwide on 30 November 2018.
You might also like
---
More from Big Screen
---
This one had us on the title alone and no guesses why since we've mentioned numerously how we are such …
The Golden Globes continue to be a big deal in the movie and series universe and this year's nominations have …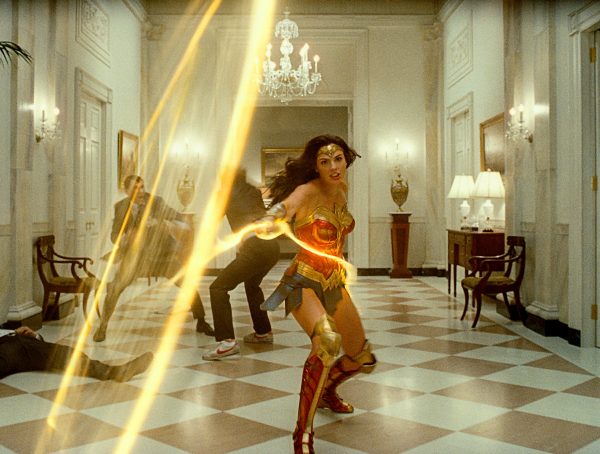 We have a huge crush on Gal Gadot (easily something most guys would say) and ever since she assumed the …