Most women struggle to discover a balance in life and are often with regrets from yesteryear. POMS, the latest feel-good comedy follows the story of a group of elderly women who prove that it's never too late to embrace your inner 'super woman', and 'bring it on'.
POMS, directed by Zara Hayes, stars Academy Award winner Diane Keaton and Academy Award nominee, Jacki Weaver and will hit local cinemas on 10 May 2019.
Martha (played by Diane Keaton), moves into Sun Springs Retirement Community with little expectations and not many aspirations. This all changes when she meets and befriends Sheryl (played by Jacki Weaver) and they decide to start a cheerleading squad with fellow residents, Olive (Pam Grier) and Alice (Rhea Perlman). Although the initial idea seems absurd, the story soon unfolds into a beautiful comedy about the hilarious journey these women face as they prepare for a competition which sees them compete against college cheerleading squads. 
Zara Hayes (Writer) proves to her audience that it's never too late to follow your dreams and challenge yourself. Mostly aimed at the female market, Diane Keaton and Jacki Weaver do a fantastic job at bringing this storyline to life which will not only have you laughing out loud with your girlfriends, mom or grandmother, but will also leave you with a spirit of 'anything is possible.' We may not quite be the target market for this one but it looks like a really cool movie to watch and best believe we will and without shame. POMS opens in cinemas, nationwide 10 May 2019.
More from Big Screen
---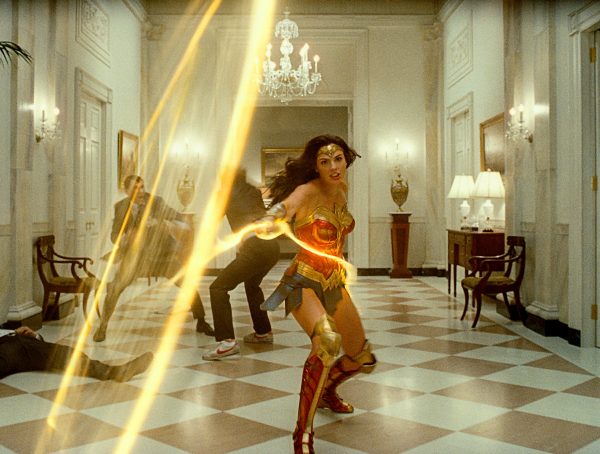 We have a huge crush on Gal Gadot (easily something most guys would say) and ever since she assumed the …
Interesting and welcome news coming out of Ster-Kinekor today who have confirmed that Motheo Matsau has been appointed as the …
Following the sad passing of Chadwick Boseman, Ster-Kinekor have taken it upon themselves to make something symbolic and meaningful out …