Taraji P. Henson, now there's a name that's become quite popular lately with no introduction needed. And if you have no idea who she is then our question to you is…have you been hiding under a rock or something? The powerhouse actress is back with yet another movie, What Men Want, bound to hit the right chords with many. It seems Henson can do almost anything, from Drama (Hidden Figures), to Action (Proud Mary), to Thriller (Acrimony) and much more…regardless of what it is she manages to pull it off with equal ease. In What Men Want we see her tackle a role belonging to yet another different genre, RomCom (or Romantic Comedy for those who aren't quite clued up).
---
Cast – Taraji P. Henson, Aldis Hodge, Richard Roundtree, Wendi McLendon-Covey & Tracy Morgan
Director – Adam Shankman
Genre – Romantic Comedy
Running Time – 1h 57m
Inspired by the Nancy Meyers hit romantic comedy WHAT WOMEN WANT, this film follows the story of a female sports agent (Henson) who has been constantly boxed out by her male colleagues. When she gains the power to hear mens' thought, she is able to shift the paradigm to her advantage as she races to sign the NBA's next superstar
---
Compared to what we have largely reviewed previously, this movie is vastly different. and for those wondering, yes we do have time for the RomCom genre…it's actually one of our faves. What Men Want is a classic RomCom with it leaning more towards being a comedy than an outright romance led storyline. It's an enjoyable watch that will lend itself well to many and is a worthy addition to Henson's body of work. As expected the story is focused on her character, Ali Davis, who tries to make her mark as a sports agent in a largely male dominated company and industry as a whole.
Coming from a sports crazy family with boxing being a firm favourite for both her and her father (played by veteran actor Richard Roundtree), there is a lot to like about Henson's character (Ali) who is cleverly named after the legendary boxer Mohammad Ali…something that we found refreshing and quite a cool name for anyone especially a lady. Her character is the perfect example of a strong black woman whose career driven and uses the lessons she learns to navigate everything in her life perfectly and sensibly in the end. The final resolution only comes at the end though as you might expect with most of the entertainment coming in the middle parts of the movie where we see Ali use her new found "powers" to read men's minds and thoughts for her own benefit. What you get in the end is a solid offering full of great moments throughout that are not only funny but also heartfelt in parts.
We take it you might have an idea of what type of movie What Men Want is, this is especially the case if you are familiar with the movie What Women Want which was released way back in 2000. It's not quite the same though with this offering being altered perfectly to lean more towards a female perspective. it's a more than enjoyable watch that will mostly win with the female audience we reckon, however that doesn't mean that guys (who enjoy a good movie regardless of what it is) also won't…we are a good example of this. A great excuse to go to the movies, What Men Want gets a 7.5 out of 10 rating from us. It's in cinemas nationwide from today.
Special thanks to MNet Movies (in partnership with Ster Kinekor) for the great screening, as usual.
You might also like
---
More from Big Screen
---
This one had us on the title alone and no guesses why since we've mentioned numerously how we are such …
The Golden Globes continue to be a big deal in the movie and series universe and this year's nominations have …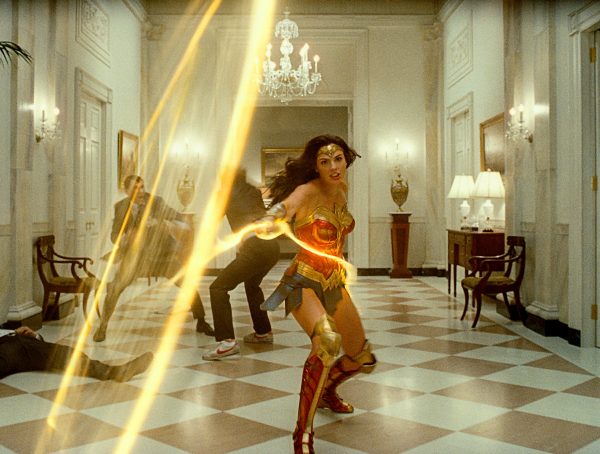 We have a huge crush on Gal Gadot (easily something most guys would say) and ever since she assumed the …