Picture the scene. Savanna's Barry Hilton's tending the bar. Windhoek Lager's Louis Gosset Jr is still keeping it real. He's joined by Hunters' number one china Thapelo Mokoena and Hansa's legendary Vuyo "Litha Dumse". Up pops Jason Goliath from Castle's rugby ads. The results are surprising and entertaining in the way that only EDGE can be.
You can see them all in the brand new ad from Hunters EDGE. It's a simple, engaging and provocative approach with an irreverent tonality. That's exactly what's needed for a category-breaker, says Distell's Vithesh Ramklown, Global Brand Development Manager. The whole point is that EDGE is neither beer nor cider – it's where beer and cider meet. That's why we used the metaphor of the well-known beer and cider personalities meeting and enjoying EDGE.
The great thing about EDGE is that the taste is unique for everyone and consumers consistently played back about how pleasantly surprising the drink is. The tagline, "Izokumangaza", doesn't just encapsulate the drink, but also the drinker. Both love to surprise those who have preconceived ideas, by challenging convention in a witty and confident manner.
The ad is sure to ruffle some feathers – but Ramklown says consumer focused communication always works well. "The ad will bring our brand proposition to life initially on our digital and social platforms."
"South African audiences will instantly recognise these characters as icons from the worlds of beer and cider, and immediately find it intriguing that they are all in one advert together," said Ramklown. "But while we have a degree of irreverence, we're also deadly serious about EDGE – it is the category-breaker that delivers both the satisfaction of beer and refreshment of cider!"
More from Culture
---
Here's something a bit different involving DStv and, wait for it, gifs and memes... yes you read that correctly.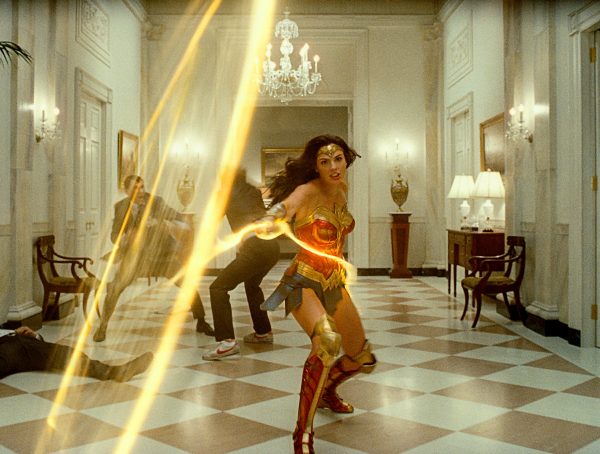 We have a huge crush on Gal Gadot (easily something most guys would say) and ever since she assumed the …
Showmax has some new fantastic movies lined up readily available for you to checkout, we most certainly will be on …