Winter is here and Netflix continues to be here to keep us indoors and warm throughout. July is a special month for us with both myself and our editor Papi Mabele celebrating our birthdays, no doubt it's going to be a great month.
Speaking of which Netflix is next month bringing us a great line-up headlined by The Old Guard, a Sci-Fi Action film, starring our very own Charlize Theron who plays the leader of a group of immortal mercenaries. In addition, Katherine Langford stars as the Lady of the lake, in the re-imagination of the Arthurian legend in the fantasy series, Cursed. This of course just a tip of the iceberg, here are some of our picks for the month:
African Films and Shows
Seriously Single – 7/30/2020 – Netflix Original film
Two besties with polar opposite views of men, sex and love navigate the complicated singles scene together in this romantic comedy.
Sugar Rush- 7/3/2020
After the Sugar Sisters discover a whopping $800,000, the financial crimes commission and the supposed owners of the money come for them – but the money is lost. To save themselves, and get back their abducted mother, they team up with 2 crime agents to re-steal the money from an affluent but dangerous man with supernatural powers.
Your Excellency – 7/10/2020
Chief Olalekan Ajadi, a bumbling, billionaire businessman and failed presidential candidate, is obsessed with Donald Trump. Just when his campaign looks set to be another disaster, Ajadi is anointed by a major party and becomes a credible contender, all through the power of social media.
Bigger – 7/17/2020
The inspirational tale of the grandfathers of fitness as we now know it, Joe and Ben Weider. Facing anti-Semitism and extreme poverty, the brothers beat all odds to build an empire and inspire future generations.
Southern Cross – 7/15/2020
A mining businessman gets involved in crimes and murderers as he flees from another businessman who plans to dump nuclear waste illegally in abandoned coal mines in southern Chile.
Camp Getaway – 7/8/2020
Follows the staff of the ultimate adult playground, as they navigate the challenges and surprises that accompany working for a camp that offers a non-stop good time.
Life Begins – 7/3/2020
Maggie and Phil are a late-30s English couple on a standard summer holiday with their two teenage children. On their first morning on holiday, Phil announces he wants to move out. Maggie is numb and the situation doesn't get better as she's not-so-subtly questioned as a wife by her friends and mother, forced to adapt to life as a breadwinner to pay the bills while Phil seeks truth and self-fulfilment. She finds that she is stronger than she thought she was and weaker too.
International Films and Shows
The Old Guard – 7/10/2020
Led by a warrior named Andy (Charlize Theron), a covert group of tight-knit mercenaries with a mysterious inability to die have fought to protect the mortal world for centuries. But when the team is recruited to take on an emergency mission and their extraordinary abilities are suddenly exposed, it's up to Andy and Nile (Kiki Layne), the newest soldier to join their ranks, to help the group eliminate the threat of those who seek to replicate and monetize their power by any means necessary.
Cursed – 7/17/2020
Based on the New York Times bestselling book, Cursed is a re-imagination of the Arthurian legend, told through the eyes of Nimue, a young woman with a mysterious gift who is destined to become the powerful (and tragic) Lady of the Lake. After her mother's death, she finds an unexpected partner in Arthur, a humble mercenary, in a quest to find Merlin and deliver an ancient sword. Over the course of her journey, Nimue will become a symbol of courage and rebellion against the terrifying Red Paladins, and their complicit King Uther. Cursed is a coming-of-age story whose themes are familiar to our own time: the obliteration of the natural world, religious terror, senseless war, and finding the courage to lead in the face of the impossible.
Was It Love? – 7/8/2020
When four very different men appear in her life, a single mother who hasn't dated in years begins to rediscover love — and herself.
Down to Earth with Zac Efron – 7/10/2020
In this travel show, actor Zac Efron journeys around the world with wellness expert Darin Olien in search of healthy, sustainable ways to live.
How to Sell Drugs Online (Fast): Season 2 – 7/21/2020
As Moritz and the MyDrugs crew ramp up their hustle, the online drug shop grows more successful — and even more dangerous.
The Kissing Booth 2 – 7/24/2020
In this sequel, high school senior Elle juggles a long-distance relationship, college apps and a new friendship that could change everything.
Street Food: Latin America – 7/22/2020
Travel to six countries and explore vibrant food scenes in places like Oaxaca, Mexico, and Buenos Aires, Argentina, in this docuseries.
Charlie's Angels – 7/27/2020
When a young systems engineer blows the whistle on a dangerous technology, Charlie's Angels are called into action, putting their lives on the line to protect us all.
A great mixture of African and International content, you really don't have an excuse to not watch. To view everything coming up on the streaming service then check here. Here's to a great month ahead!
You might also like
---
More from Film
---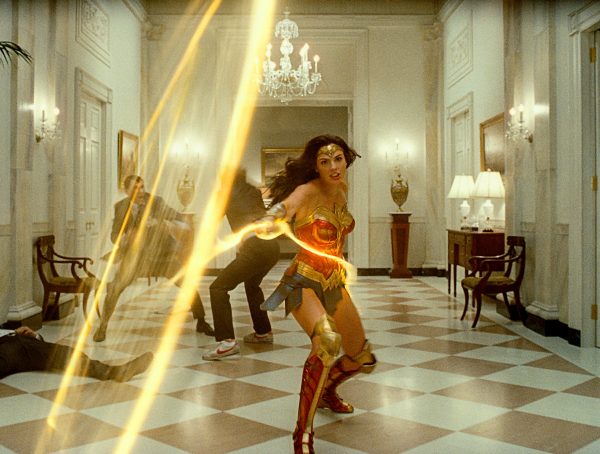 We have a huge crush on Gal Gadot (easily something most guys would say) and ever since she assumed the …
Showmax has some new fantastic movies lined up readily available for you to checkout, we most certainly will be on …
We generally aren't ones to go mad over Christmas inspired movies but our feature (Jingle Jangle: A Christmas Journey) today …