Let's all huddle together now. I have a quick question; If your dream garage only has space for one car, what would you fill it with? One thing we can tell you is that you could do a lot worse than fill it with the 2021 Audi A7 Sportback. The A7 has carved out a space at the top of luxury four-door fastback list. Mercedes' CLS may have got there first, but Audi's pared-back styling refined it, and the A7 has arguably come to epitomize the "four-door coupe" category and we're loving it.
The 2021 A7 takes that pretty base we've seen in yesteryear's model and packs it off to Marine bootcamp. With an even crisper S-line exterior kit, more aggressive wheels, and of course the 3,0-litre V6 turbopetrol engine delivering 250kW of power and 500Nm of torque to play with. 0-100 km/h arriving in 6 seconds.
Even among Audi's handsome line-up, the A7 stands out. My Daytona Grey review car was hardly a surreptitious shade. It's sharper in the detailing than the outgoing A7, trading some of the timeless elegance of that car's curves and strakes in favour of slightly aggressive gaping grilles and vents.
Though you could cruise around like that, better to switch to Dynamic mode where the A7 has the goods to back up its looks. Quattro all-wheel drive is standard, as is a rear differential and electromechanical progressive steering. You also get four-wheel steering. The combination of raw power and tech means it's exceedingly easy to make the A7 go fast.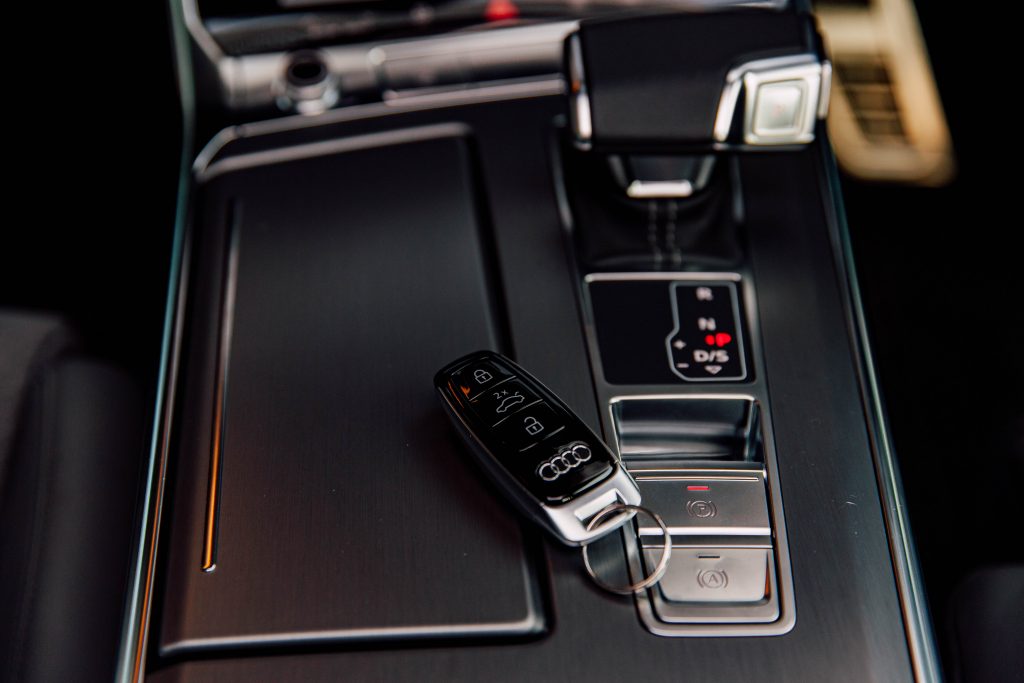 The 6 seconds to a hundred sounds, frankly, conservative: the A7 snarling through its achingly rapid 8-speed Tiptronic transmission.
Inside, the A7's cabin gets a makeover to leave it feeling suitably special: there's a dual touchscreen infotainment system, with Bang & Olufsen 3D Premium sound, four-zone climate control and power sunroof. Audi's MMI keeps getting refinements: it's clean and crisp, easy to navigate, and the lower display keeps things like HVAC controls available persistently even if you're projecting Apple CarPlay or Android Auto up top. Dedicated buttons for the drive modes are found on the wheel, which you can configure to your choice of settings for one-touch access.
There's a surprising amount of space in the rear, too, even for taller folks, while the cargo space is almost the same as you get in an Q5 SUV.
In fact the only frustration, really, is that the Driver Assistance Package is an option. An option which adds adaptive cruise control with lane-assistance, upgrades the active safety tech to include Audi side assist, rear cross traffic, and pre-sense rear, plus intersection assistance. I can't help but feel like it should come standard, as the parking sensors, 360 camera, forward collision warning and assistance, and lane departure warnings do.
What drives the A7 Sportback's charm is the absence of compromise. Need a luxury ride? Leave it on Comfort and waft along. Want to make the most of driver-friendly roads? Hit it to Sport and get ready for some fun. Need to stock up on a month's groceries in one go? That big boot is surprisingly spacious.
For me, that adds up to a worthy candidate for the one-car-dream-garage crown. Indeed if there's a competitor, it may very well be coming from inside the house. The 2022 Audi e-tron GT quattro might be it.
Perhaps, then, the EV is the future. For now, though, the 2021 A7 Sportback is the sports car of choice for all seasons.
You might also like
---
More from Cars
---
If you're familiar with the automotive landscape, you may have come across GWM, known for its bakkies, Haval SUVs, and …
Volkswagen Commercial Vehicles has joined forces with DHL Express for an innovative pilot test featuring the ID.Buzz Cargo fleet in …
As the curtains close on the grand celebration of the 25th anniversary of the Mercedes-Benz Actros in South Africa, Mercedes-Benz …