APPTO, the South African on-demand liquor neighbourhood delivery startup has officially launched its dark store at Sandton City Shopping Centre.
Founded by evergreen technopreneur Madoda Khuzwayo, the store is said to carry a range of premium local and international alcohol brands that can be home delivered to customers in Sandton and the surrounding areas within 30 minutes. APPTO's dark store is the first of its kind for Sandton City.
APPTO is Sandton City mall's first ever dark store tenant.
According to today's release, orders will be dispatched in 10min, and promises delivery timeline of 30 if you are within a 10km radius of Sandton City.
In the future, we'll have drone operators

Madoda Khuzwayo
Customers order on the app and these instructions are routed to APPTO's "pickers" who work around the clock to locate the necessary items within the dark store, which looks like any liquor retail store in layout. Pickers can also fulfil multiple orders at a time, logging the selections on a smartphone as they go, thus optimising time and effort. Also setting it apart from other delivery apps, is its speed of delivery and competitive pricing, as it carries its own liquor stock on site and operates at a lower picking cost to that of traditional 3rd party delivery apps.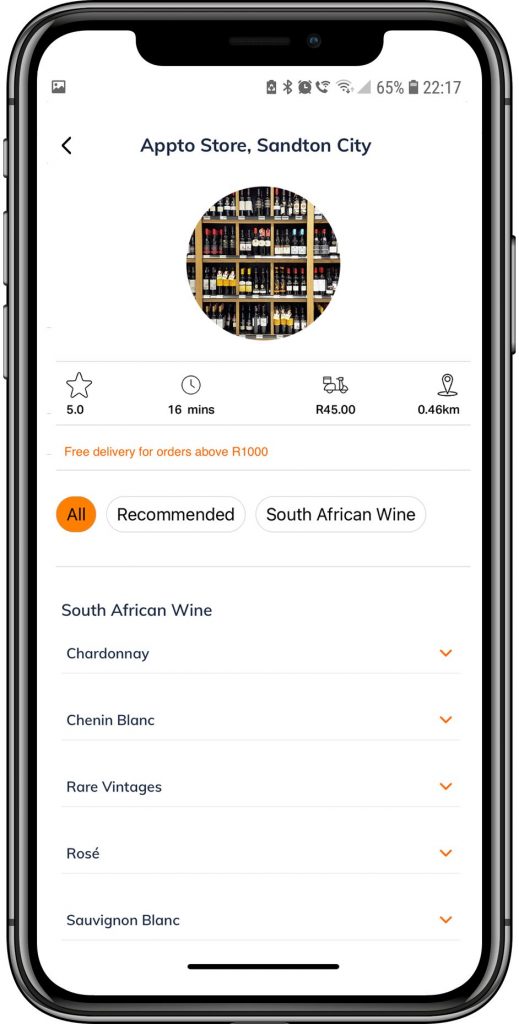 Importantly for Khuzwayo, APPTO also aims to become a significant job creator, following the successes of brands like Checkers Sixty60 and Uber Eats, with a fleet of APPTO drivers (scooters and cars) and, in the future, drone operators. "As we expand the service to other malls across the country, we envisage a corresponding growth of the APPTO delivery fleet. Consequently, we are already in discussion with finance providers about preferential rates for vehicle and motorcycle leases for those who qualify."
The APPTO app is available on the App Store, Google Play as well as Huawei's AppGallery. It is free to download and offers enhanced payment security with multiple payment options.
More from Business
---
FNB has revealed that its customers continue to embrace PayShap for low-value payments. It says 62% of all PayShap payments …
FNB and MTN have tapped each other for a strategic network collaboration aimed at accelerating access to reliable telecommunications and …
FNB's eBucks Rewards proved once again why it is the gold standard for behavioural rewards programmes throughout the world by …