New year, new car! It's that time of the year again when you're contemplating letting go of your yesteryear's set of wheels in favour for new ones, or you could simply be venturing to buy first set ever.
Regardless of the situation, spending your hard-earned money on purchasing a vehicle can be quite daunting. Before you dive in – it is always a good idea to do some research about your preferred vehicle preferences, to ensure you are getting the best vehicle type for your lifestyle and needs.
Doing some additional homework around car values and what kind of information you should find out about a vehicle before purchasing it, will also assist in making the car buying journey less intimidating.

You've come to the right place as we've gathered our friends from motus.cars to compile this list of five questions recommend you ask the car sales executive before buying your next car:
Ask about the history of the vehicle
It is important to know as much detail about the history of a vehicle as possible. Find out if the vehicle is new or used. If it's a used car, ask about how many previous owners the vehicle has had and what area it comes from. Establish if the vehicle has been involved in any accidents or had any previous repairs done. Ask to see all paperwork and ensure it is up to date.
Investigate the current state of the vehicle
The important information to establish here is how old the car is, how much mileage it has done and if any warranties or service plans are still valid. Check the vehicle service history to ensure all services have been done. Take a good look at the exterior and interior of the vehicle, including brakes, tyres, oil and air conditioning. Ask the car sales executive to pop the bonnet and have a good look inside and also investigate what safety features the vehicle has.
You could refer to a DEKRA report for additional information.
Find out about any possible additional costs
Chat to your car sales executive about any other costs which may be added to the advertised price of the vehicle. These could include dealer fees, documentation fees and delivery fees. If you are wanting to include any add-ons (such as roadside assistance, insurance, etc.) remember to get an upfront quote so that you are not surprised by any additional costs.
Get the most out of the test-drive
Test driving a vehicle before purchasing it is extremely important – this is your chance to see if the vehicle truly fits your needs. Ask how many times the vehicle has been test driven and if you can test the vehicle on the highway – especially if you do a lot of highway driving! While you are out on your test drive, get the dealership to do a trade-in assessment on your current vehicle and chat to them about the finance and trade-in options available. This is also a great time to negotiate the best possible price.
Living with the vehicle
Before you commit to a car, you should estimate its long-term ownership costs. These include depreciation, insurance, maintenance, and servicing costs. Also look at things like fuel consumption and whether the vehicle is a 'high-risk' vehicle. A good way to check the risk status of a vehicle is to ask your insurance company. Contact them to get a quote on what it would cost to insure the vehicle.
Make sure to ask all these questions before making any purchasing decision. These simple questions will not only enable you to find the car of your dreams but will also help you to be satisfied with your decision in the future.
You might also like
---
More from Cars
---
At this point, if you can't find just the right model among Audi's line-up, you're probably not trying hard enough. …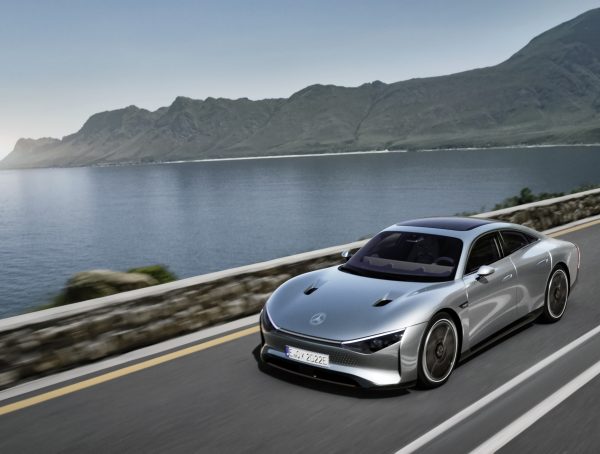 We've barely wiped the champagne stains off our carpets from the New Year's celebrations and Mercedes-Benz staffers are already hard …
The 2022 Volkswagen Polo is arriving in Mzansi with updated styling and more power under the hood, for the GTI …