Here's a slightly different but equally cool one based on Brooklyn House, and it's okay if you have no idea what we're on about, it will all make sense in a bit. In the lifestyle mold (something we expertly do here), Brooklyn House is a development created to serve aspiring University of Pretoria (Tuks) students that delivers state of the art technology (another thing we do quite well here).
What makes Brooklyn House unique is it delivers a world-class living experience to a thriving university campus. The development is also the first installment of University Square, a holistic lifestyle development that is set to feature student apartments, retail, restaurants, wellness and medical suites.
Brooklyn House is located 350 meters from the gates of Tuks and includes fully controlled Covid-19 proof facial recognition technology, 24/7 CCTV monitored security, covered basement parking, armed response and access to an emergency medical line.
Like most modern day developments, Brooklyn House also provides high-speed uncapped and unshaped Wi-Fi plus uninterrupted back-up power, making days of candlelit study sessions and dongles a thing of the past.
It doesn't end there, as the place also comes complete with a unique rooftop lifestyle treasure for students to enjoy. It has a professionally designed outdoor gym, stunning swimming pool and lounging area, braai facilities, chill-out and study spaces, dining tables and to top it off – an outdoor cinema screen.
"Brooklyn House has been created to cater for the discerning student, but equally important, for concerned parents too. Today, a contained lifestyle environment that boasts quality, yet affordable living and all the necessary amenities desired by students, has not been made available in South Africa, even the rest of the world – until now. Our comprehensive research into the needs and wants of parents and students provided the catalyst for us to transform student accommodation into something aspirational. Brooklyn House and the greater university square ticks those boxes." says Clifford Joffe, spokesperson for Mile Investments.
"As a father myself, we believed we needed to raise the bar in student living that is safe, fun, exciting and quite simply – a home away from home."       
No doubt this redefines the concept behind student accommodation, we definitely wouldn't have said no to living in such a suave setting. Check here if you are interested in finding out more about Brooklyn House. See, we told you it will all make sense in the end.     
More from Design
---
I've wanted a standing desk for a while now but could never quite justify it. I already had a perfectly …
At CES 2022, LG Electronics (LG) unveiled its original Lifestyle TV lineup, conceived and developed for today's home-centric way of life. …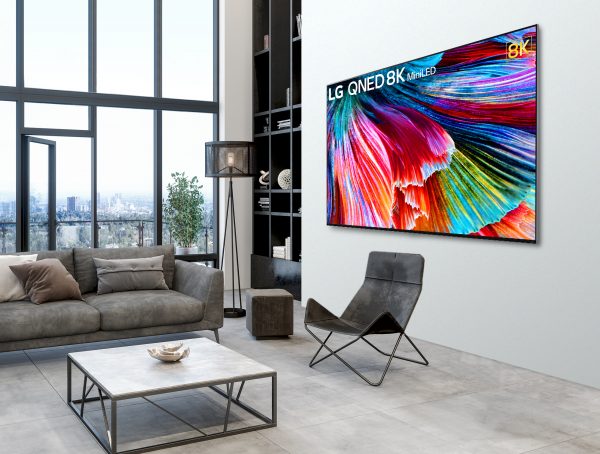 Yesterday we formed part of a virtual launch hosted by LG Electronics SA comprising of several local celebrities and content …