The Ford Ranger is back! (Not it that it ever went anywhere) Buyers have a choice of three body configurations – Single Cab, SuperCab and DoubleCab – and three trim levels: XL, XLS and XLT. A base rear-wheel drive SingleCab starts at R287 100, while a fully loaded four-wheel drive 10-speed Wildtrack will set you back R678 200. Dealers are taking orders now, and showrooms are stocked.
Plain Wrapper
The 2019 Ranger is based on the current global-market version, but Ford says it was heavily reengineered and built for and in African soil.
"This LCV (read: bakkie) is based off the global Ranger platform we've come to know over the years, however it is uniquely designed for the South African market," Doreen Mashinini, General Manager Marketing at Ford Motor Company of Southern Africa said. Major changes include a new frame and suspension setup, and a powertrain specific to our market. Exterior styling has also changed somewhat.
Ford and other automakers are making bold styling choices with their larger haulers, but that doesn't seem to be trickling down to the midsize models. The Ranger has a conservative look, but then again so do most of the other bakkies it competes against.
At least the Ranger's design is functional. Unlike the Toyota Hilux, the hood slopes down and the front overhang is very short, providing good outward visibility whether off-roading or just navigating a parking lot. In contrast to the Nissan Navara, the front fascia also doesn't hang down far, making it less likely that bodywork will be caught on obstacles.
The interior looks as plain as the exterior and isn't exactly the last word in sophistication. Even the top-of-the-line XLT version looks low rent, despite its leather upholstery. But this is a bakkie, after all. If you want luxury, buy a sedan. Things do get a bit exciting when you start looking at the Wildtrack variant, though.
The Ranger is available with a four-door Double cab or a SuperCab, with rear half doors and cramped rear seats that are only suitable for short trips. As with many other bakkies, the four-door cab is only available with a shorter pickup box, so buyers have to choose between cab space and bed space. Interior space is about average among current bakkies on the market.
Tough Tech
The 2019 Ranger XLT and Wildtrak models get Ford's familiar Sync 3 infotainment system, with Apple CarPlay/Android Auto compatibility, a built-in Wi-Fi hotspot, and a single USB port. Higher-level models can be equipped with an 8.0-inch touchscreen, additional USB ports, and an impressive audio system.
Sync 3 has proven to be a reliable and intuitive infotainment system, even if it doesn't have too many bells and whistles. The plain graphics may be out of place in a Range Rover, but they fit the no-nonsense ethos of the Ranger just fine. They are also easy to read regardless of the vehicle. We also appreciate the array of analogue controls in the Ranger for vital functions like temperature.
The Ranger is available with a host of driver aids, including autonomous emergency braking, adaptive cruise control, lane keep assist, and blind spot monitoring. As on Ford's other models, the blind-spot monitoring system can cover an attached trailer as well as the bakkie itself.
In addition to tech for on-road driving, the Ranger has a couple of features designed to make off-roading easier.
Ford claims the Ranger will tow up to 3 500kg when properly equipped, and boasts of a impressive load capacity of 1 199kg (on selected SuperCab models). Both figures put the Ranger ahead of most other trucks in the category.
Off-road capability was matched with on-road civility. The Ranger still feels like a bakkie, but the interior is relatively free of noise and vibration – even on the Wildtrack's more aggressive tires. The steering was remarkably precise for a bakkie, and the turbocharged engine provided power without hesitation. Despite having to juggle 10 gears, the transmission did its job smoothly and unobtrusively. The Ranger felt almost car-like compared to a Toyota Hilux.
Peace Of Mind
Ford offers a four-year, 120 000km, bumper-to-bumper warranty and a five-year, unlimited km corrosion warranty and a six-year/90 000km service plan. Ford offers industry-standard safety features like stability and traction control, anti-lock brakes, and a tire-pressure monitoring system.
While the Ranger is a brand-new model, we're expecting plenty of aftermarket upgrades as well. Ford will offer Yakima accessories through its dealerships, including kayak racks, bike racks, and a bed rack that can accommodate a rooftop tent. We would also keep an eye out for suspension lift kits and bigger, more aggressive tires to increase the Ranger's off-road capability, as they become available.
The 2019 Ranger was well worth the wait. The Ranger does everything a bakkie should do, but it can still handle everyday driving like a passenger car. It's ready to do battle with the Toyota Hilux, Nissan Navara and other rivals.
More from Cars
---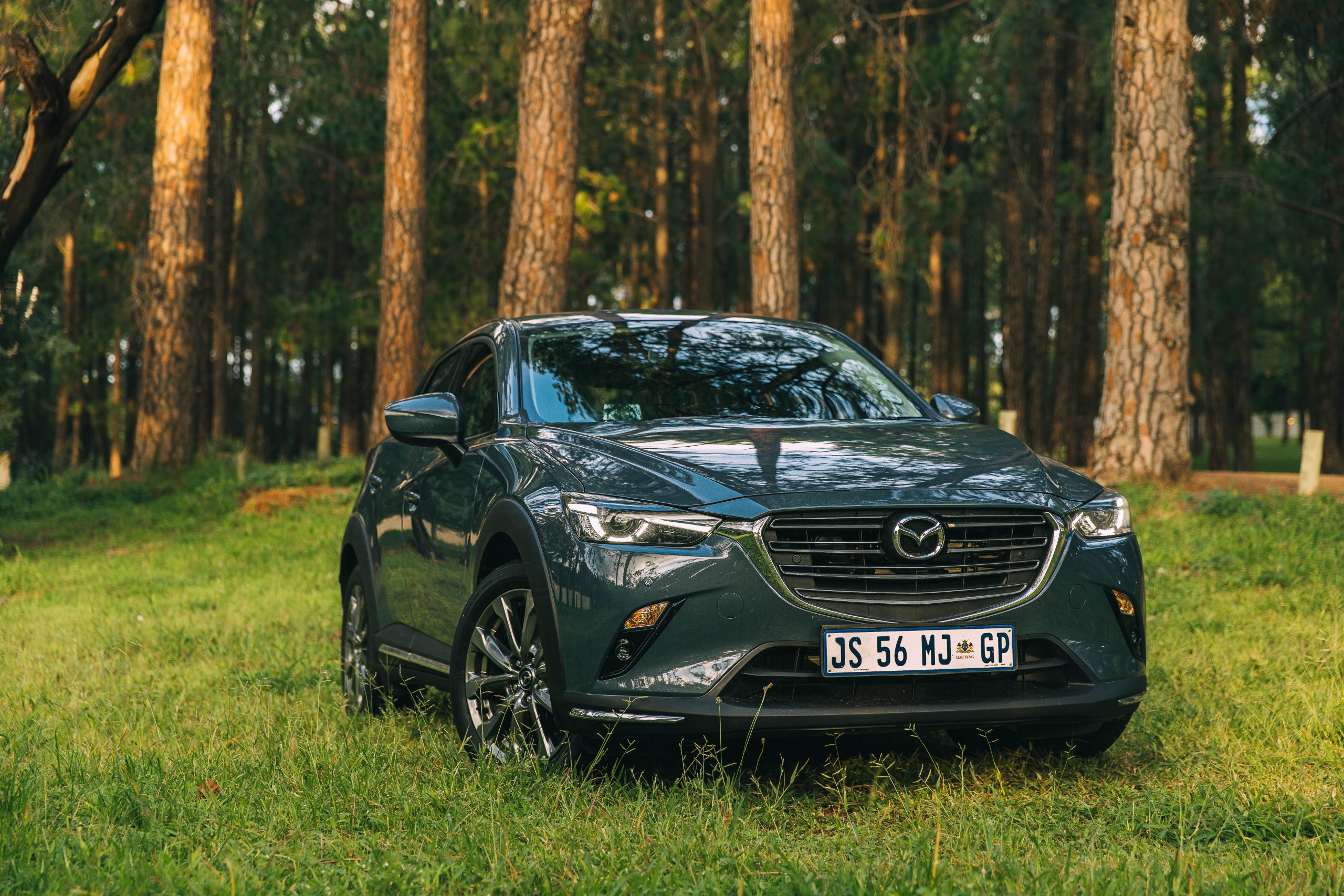 Fun and practicality are a tricky combination in the world of crossovers, but the 2021 Mazda CX-3 could be the …
For the first time in almost 10 years, the 2021 Mazda BT-50 is brandishing an all-new face. It's also riding …
Volkswagen earlier today that they'll be bringing the new 2021 Golf GTI to Mzansi from as soon as 1 September. …