Earlier this past week Mercedes-Benz Vans and Rivian announced a huge partnership that could result in a whole lot of impressive electric vans making their way to our roads. According to the statement, the two companies are partnering up to produce bespoke large electric vans that will then be used by both brands.
The announcement goes on to emphasize a fully joint venture, where the companies will attempt to leverage shared investments and will work toward achieving perfect synergy in the production of these new EVs.
Why did Mercedes-Benz Vans and Rivian choose to join forces, you may ask. It seems that there's plenty to be gained from such a partnership, and this applies to both automakers.
As Mercedes details, both companies are hoping to rapidly scale up the production of electric vans. It's no wonder that Rivian has a large need for EVs given the brand has a 100 000 electric delivery vans contract with Amazon, and it continues to seek out new customers. On the other hand, Mercedes has needs of its own, and with this partnership there's a chance that both automakers will benefit.
Mercedes and Rivian will begin by investing in and operating a joint factory in Europe. Mercedes alluded that the venture will begin in the next few years. Ultimately, the two companies want to build an electric-only production facility, and this is said to take place at an existing Mercedes-Benz plant somewhere in Central/Eastern Europe.
Rivian has big plans of its own. It plans to seek out other commercial customers to sell its electric vehicles to. Teaming up with a huge brand such as Mercedes is a big step for Rivian. Mercedes-Benz Vans seems dedicated to leaving fuel-powered vehicles behind too, and this will happen in the very near future.
You might also like
---
More from Cars
---
There's no denying that the three-row SUV space is big. Huge, in fact. A big chunk of the full-size SUV …
It's hard to believe, but we've only been talking about Toyota's Prospecton Plant for the most part of this year. …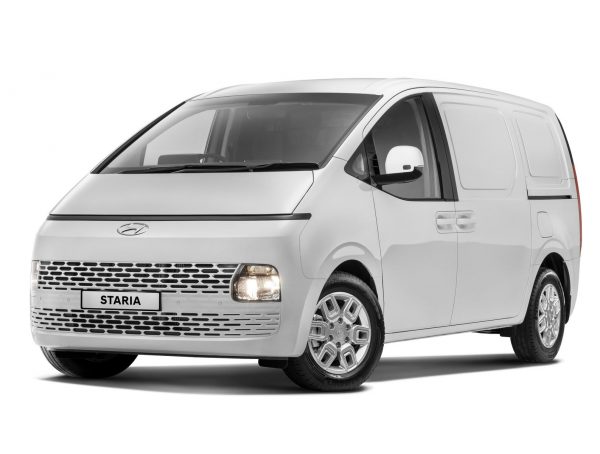 The folks over at Hyundai have introduced the all-new STARIA Panel Van which is longer, wider and taller than the …