At CES 2022, LG Electronics (LG) unveiled its original Lifestyle TV lineup, conceived and developed for today's home-centric way of life. Offering maximum versatility, stylish spatial integration and more convenient ways to get things done, LG's Lifestyle TVs can help transform a home into an office, gym, gallery, workshop or entertainment center, at the same time elevating the décor and making everyday living more enjoyable.
Headlining this groundbreaking lineup are the LG Objet TV (model 65Art90) and LG StanbyME (model 27Art10), two innovations that eschew conventional display design to deliver new value and user experiences.
With their unprecedented form factors and functionality, these distinctive products are the perfect solutions for today's multifunctional homes, where working, learning, entertaining and relaxing are all part of the daily mix.
Resembling a canvas, LG Objet TV blends seamlessly into any room with its minimalist style and subtle use of neutral colors bringing immediate sophistication and visual harmony to any indoor space. LG Objet TV adapts to users' different needs with the mere press of a button on the included LG Remote by raising or lowering a fabric cover as the viewer sees fit.
Lower the cover to reveal the full extent of the screen for the maximum viewing experience or partially cover the display to only see a curated selection of lifestyle functions.
The other innovation in LG's new Lifestyle TV lineup, LG StanbyME, is the ideal companion for today's TV viewing habits. The one-of-a-kind entertainment center is a wireless private TV screen with a built-in battery attached to a moveable stand with concealed wheels that allows for three hours of viewing before recharging.
LG StanbyME can be easily moved from room to room for the ultimate in viewing freedom, its 27-inch display the ideal size for not only movies, TV shows and streaming video content but also for video conferencing with family and coworkers and viewing online lectures.
Intuitive control options including remote, touch and gesture recognition deliver even more usability to LG StanbyME. The user interface designed specifically for this product is unlike any TV UI and is tailored to the viewer's personal viewing experience.
Visit https://www.lg.com/za for more information.
You might also like
---
More from Design
---
I've wanted a standing desk for a while now but could never quite justify it. I already had a perfectly …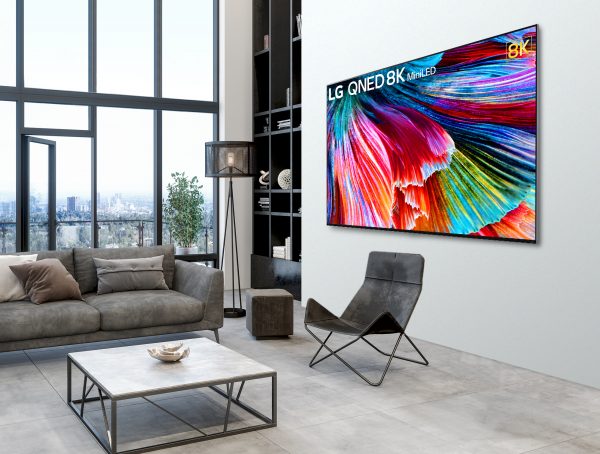 Yesterday we formed part of a virtual launch hosted by LG Electronics SA comprising of several local celebrities and content …
LG has been making been a lot of waves with last year consisting of numerous announcements, their Wing device being …