Mzansi, I present to you the Volkswagen e-Golf. An electrified version of one of our most loved road companion. The Volkswagen e-Golf currently gracing our driveway is an EV you could forget runs on electricity.
Volkswagen's sole electric car in the Mzansi– which is not for sale – it's the vanguard of the automaker's big electrification push due in in the next few years, when hopefully a production version of the I.D. concept will hit the streets. That promises can't-miss-it design, range to rival the Tesla, and a whole new platform underneath. For now, though, the e-Golf is more about coaxing VW loyalists into something more surreptitiously green and getting a feel for it.
For those obsessed with numbers, Volkswagen has slotted in a 35.8 kWh battery into the e-Golf. This makes it good for a range of 170km to 230km. Plug in a 22kW Level 2 charger and you could get a full battery in under six hours. If you manage to locate a DC fast charger in Sandton, you'll easily get 80-percent in about 45 minutes. The one at Fourways Mall is my fighter – its close to the Starbucks.
For those foreign to the concept of EVs, the aforementioned range may still be a mental block more than a practical one – you could argue that the typical daily commute is more like a third of the e-Golf's potential range – but with many still sceptical about whether an EV could work for them as a daily driver, it's vital that VW address it.
On the road, I took the e-Golf on a trip from Sandton down to scenic Pretoria East. It's a roughly 110km round trip, incorporating a mixture of highway and urban traffic, not to mention some significant hills. Starting out, the trip computer read 190 km; with the aircon on, and cycling through the various drive modes – more on which in a moment – I made it there and back with almost exactly the distance I'd travelled knocked off.
The e-Golf is no Tesla Model S with a Ludicrous Mode, though there's that instantaneous EV torque leaves it feeling perky in city driving. Push your right foot all the way and the "kick down" point where a regular automatic car would drop a gear or two is replaced in the e-Golf with a surge of electric power. Notably, that happens even if you're in the most frugal of the drive modes, which came in useful when trying to get ahead of another driver trying to merge into my lane.
On the outside, you'd probably need to be a true e-Golf aficionado in order to recognize the changes at the front. C-shaped LED lights are standard, complete with some blue highlights to give a little extra differentiation between this and the normal version. At the rear Volkswagen's designers also decided to add two oval openings, where you might expect to find the exhausts on a normal car. It's an odd little flourish for a vehicle on which the absence of an exhaust system is usually a key selling point.
Inside, there's VW's latest infotainment system, an 8-inch glass-topped touchscreen in the centre console. It's swifter and smoother than the old system, though what it shows – particularly in the EV-specific menus – is much the same. It, cruise control, and a leather-wrapped steering wheel are present alongside parking distance control, along with DC Fast Charging. The seats are unsurprisingly cloth.
There's also VW's optional Driver Assistance package that includes adaptive cruise control, forward collision warnings with autonomous emergency braking, blind-spot monitoring, lane assist, and more. Included is the 12.3-inch Volkswagen Digital Cockpit, which replaces the regular gages with an LCD, much in the vein of Audi's Virtual Cockpit.
On the plus side, it's easy to drive. You get the same gage layout in the driver's cluster, only the tachometer now shows real-time electric power or charge status, while the fuel gage is now a battery meter. A fairly small display sandwiched in the middle can show speed, range, upcoming navigation instructions, or various other data, though only one at a time. If you've driven a recent Golf, then getting into the e-Golf, hitting the start button, and just getting on with driving should be second-nature.
Less welcome is how some of the EV-specific settings feel like they've been squeezed in, with confusion the result. Like other electric cars, there's a regular "D" mode and a second, high-regeneration mode which VW dubs "B"; you switch between the two by pulling the gearstick back, in what in any other VW Group car would flip you into Sport mode. Pushing the stick left or right, meanwhile, doesn't step through the gears in semi-manual mode like in a normal car, because there's no gearbox in an EV: instead, when you're in "D", it steps you through four different aggression levels of regenerative braking. The strongest level is equivalent to the strength you'd experience in "B" mode.
There are two schools of thought in electric cars right now. If you're an automaker you can either build a new vehicle from the ground up, or you can add electrification to an existing platform. In the case of the e-Golf, which takes the latter strategy, the upside is a car that's in many ways indistinguishable from its internal-combustion counterparts. The downside is that it can feel like electrification was retrofitted, even if the underlying platform was, VW insists, designed with an EV variant in mind.
How appealing the e-Golf is, therefore, depends on how much you want to drive a Golf. One thing is for sure; The 2017 e-Golf looks like a Golf and drives like a Golf, promises an achievable but not outstanding 230km range, and focuses more on slotting unobtrusively into your life.
You might also like
---
More from Cars
---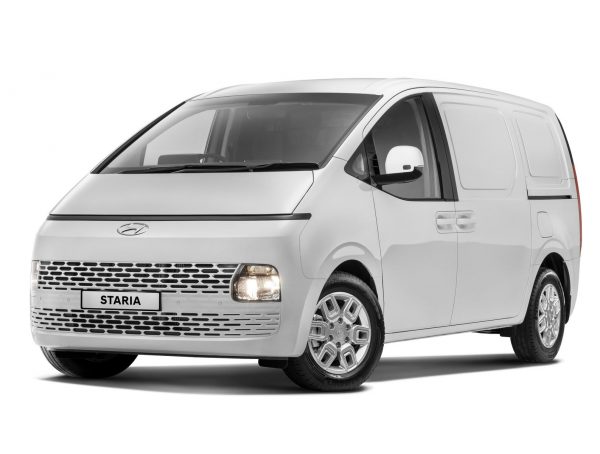 The folks over at Hyundai have introduced the all-new STARIA Panel Van which is longer, wider and taller than the …
You read it right. BMW is ending global production of its much loved electric cruiser this year. Despite this, the …
Electric vehicles will be indispensable in the future of mobility, and almost every car company has a few EV models …