We have a love for all things automotive here as clearly evident and when that is combined with television (another thing we have a lot of time for) even better, Discovery Inc's Wheeler Dealers is a perfect example of this. The opportunity for us to have a virtual sit down with the series front man Mike Brewers and we couldn't say no to it naturally.
The interview was quite insightful and let us into Mike's world including touching a bit on his childhood as well as his apparent love for classical cars. Find out all about that and more below:
So you clearly have a passion for all things automobiles, especially cars.  It's the passion you grew up with, especially being around cars your whole life.  This is largely due, thanks to your dad, who also had the same passion, from what we gather.  Can you please tell us a bit about your relationship with him? 
Yeah, my relationship with my dad is incredible. Actually, I'm very fortunate that I have amazing parents. My dad is the most incredible man. He is clearly passionate about motoring. It's all he's ever done in his life as well. He's passed down the skills that I've learned; you know, he passed them down when I was a very young boy, from the age of eight until the age of 16 when I had to help out in the workshop during the summer holidays at school, he passed down all the skills to me. 
And today we still share the same motoring passion, you know, me and my dad, we talk about cars on a weekly basis. We've – me and my wife, recently bought him a 1965 Mustang, so he can have his own, you know, retro classic American hot rod car that he's fixing up himself. It doesn't need fixing up but he can't help himself. He is fixing it up anyway. He is doing modifications to it. So yeah, we have an incredible relationship, and I am a very, very lucky man to have him. 
You tend to focus on something that's quite rare, but equally enviable and in some cases expensive; what appeals to you so much about classic cars specifically? 
I think it is character.  Classic cars have a character.  They are very communicative when you drive them, they have smiling faces.  Most cars look like people and they have smiling faces.  And today cars are designed by computer that churned out cars and they are designed with no soul.  There's just no soul or passion injected into any of these modern cars. 
Most of the cars today on the road all share the same platform, you know, whether it's a Renault shares the same platform with Nissan, anything from Audi or Porsche or Volkswagen shares that same platform with SEAT, it's just that – there's no – the diversity is very small in today's world.  Where in the olden days, cars were designed by people that cared.  They sat at a table and they drew something with a pen and they tried to inject their own passion into what they were drawing and that's what we got. 
And that's why there is a classic car world, that's why there is this diversity in the classic car world.  Because it's funny, you know, you only have to look back at the last 70, 80 years from the 1950s up until the '90s – up until the 2000s, if you look then, they are the most interesting cars and they are the cars that are still coveted in the classic car world. 
You know, you won't find anyone in the classic car world getting enthusiastic about a PT Cruiser, because it's never going to happen, nobody's going to stand in the parking lot and go, ooh, that [inaudible] car because it's just designed awfully, it is an awful.  So, as such, it plays out in front of you.  The classic car world is from the previous – there will be classic cars that a modern classic, they will be classics in the future, from the recent generation of cars, but they will never have the same passion as the previous millennium. 
Absolutely.  I totally agree with you on that.  Having said that, do you own any modern cars and if so, which ones? 
I think that's the car has been designed by a computer and driven by a computer.  We just bought the new Porsche Taycan, so in amongst everything I said, there's me going to buy my first electric car designed by a computer.  But I have to because my carbon footprint is absolutely awful.  I have a show where I specialise in petrol and gas. 
I fly backwards and forwards across the Atlantic, you know, on a monthly basis making these car shows.  So I know my carbon footprint is awful and I feel quite guilty about that.  So to try and offset some of that, I thought I should do the right thing and buy an electric car.  And if you're going to buy one, why not buy one that you can actually drive with a bit of passion, which is the new Porsche Taycan? 
I'll tell you what, if you're going to pick one, that's the one to pick.  It is – I'm looking at a picture of it now, it's gorgeous. 
I said, it goes from nought to 60 in 2.6 seconds, so that is good enough for me. 
You also have the smash hit series, Wheeler Dealers currently on Discovery, how did the opportunity for that show come about exactly? 
So Wheeler Dealers really came off the back of another show that I was making on Channel 4, which was called Deals on Wheels, I started making in 1997.  That show was focusing on the second-hand car world what was – what people were buying and selling.  We were looking at their stories.  But during making that series, I started to educate the audience on how to fix up a car and sell a car. 
And once that series was coming to the end, at the genesis of that idea how to fix up a car and sell a car, was picked up by two guys called Michael Wirth and Daniel Allen, who owned a company called Attaboy Productions.  And they picked up that genesis of an idea and turned it into a show, which then became Wheeler Dealers, which is how to buy a car, fix it up and sell it.  And it's a world's first ever car restoration programme. 
Deals on Wheels was the world's first time anyone had ever seen a car being flipped on television anywhere in the world, but a show dedicated to it was Wheeler Dealers and that was all the way back in 2003.  And now we have a whole network dedicated – you know, MotorTrend, it is amazing. 
We always appreciate exclusive features like this one. Our thanks to the Discovery Inc's team for facilitating and of course to Mike who was kind enough to indulge us.
You might also like
---
More from Cars
---
The 2021 Toyota Land Cruiser Prado is getting for its much anticipated local launch. Set to take place in the …
"No, you're thinking of the I-PACE, this is the normal one. No, you do need to put petrol into it, …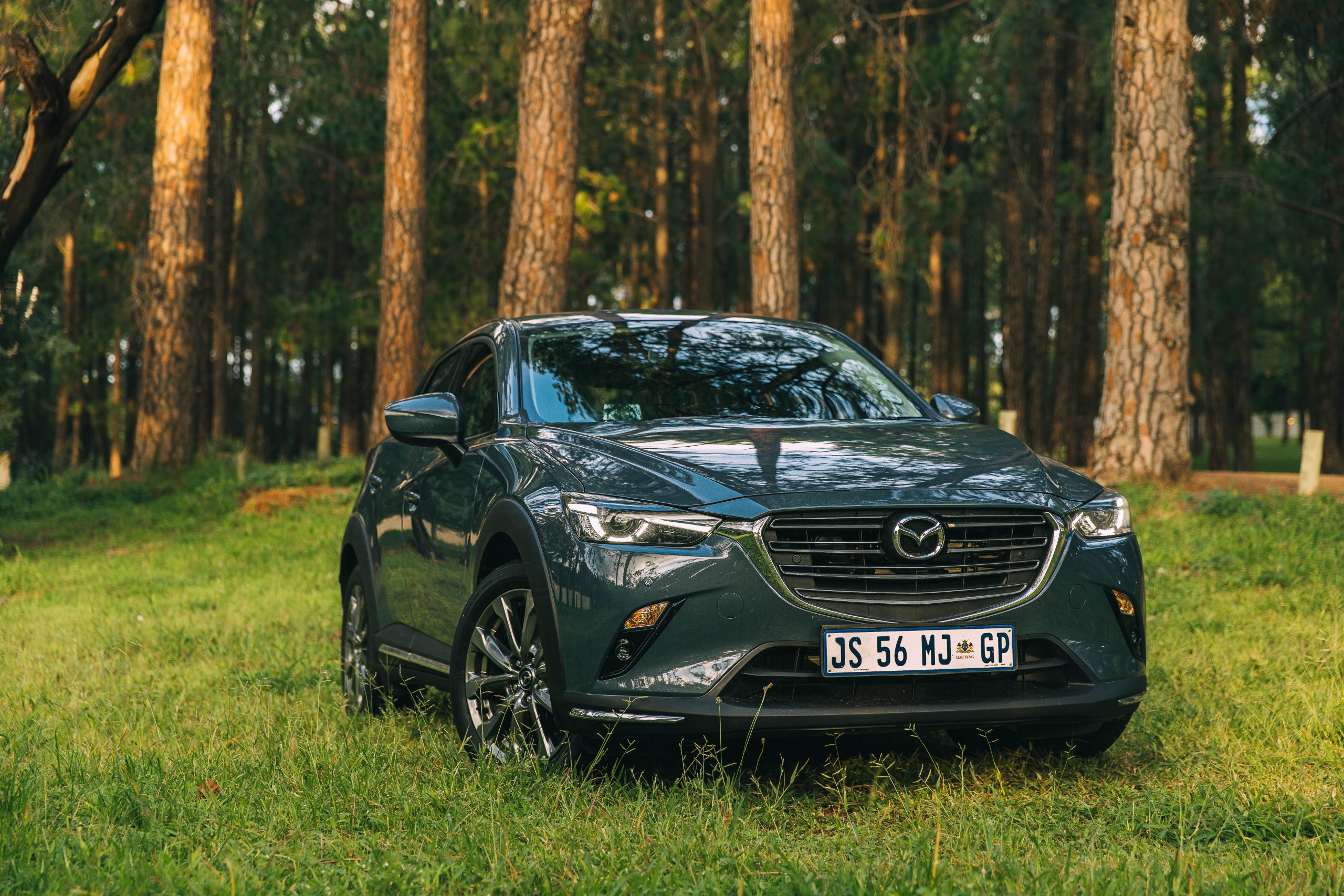 Fun and practicality are a tricky combination in the world of crossovers, but the 2021 Mazda CX-3 could be the …