From the makers of the famous Samurai sword, a vehicle just as capable and competitive as the iconic weapon is re-born.  A complete transformation from a caterpillar to a butterfly has emerged. A fiery, yet sharp vehicle with a touch of French technology brings birth to a competitive contender in the hatchback segment.
With the recent launch of the Micra Active which is still available in the lower B-segment, the manufacturer has decided to turn up the heat a little bit and introduce one of their secret weapons.  The all-new Nissan Micra is the 5th generational offering of the Micra range. It's particularly aimed at the upper B-segment with rivals such as the VW Polo and Ford Fiesta, a very stiff competition this is. 
Appearance
The Micra now features a two-tone interior and a more aesthetically appealing look which is much acute and has a more premium feel as opposed to it's predecessor. Essentially the steering wheel is the command post of the entire vehicle, which is of a higher quality than some of its competitors and is quite comfortable with a discreet feel of a new sportier D-Shape steering.
Drive and Feel
It's pretty much feels like the Renault Clio which also boasts the same 66 kW engine. Surprisingly enough the vehicle actually has a bit more leg room for taller people in front which puts it at an advantage compared to it's rivals. The Micra is a capable car with decent handling and suspension, however, it is not as practical as most cars in its class or as engaging.
The vehicle is actually very stable on high speeds with very little wind noise. It also boasts good handling and comfort for it's passengers and is fairly easy to drive, with a rather soft braking system. It feels really sluggish at first upon take off but becomes fairly pleasant once it reaches higher speeds.  The model also has a cruise control feature which comes as a standard and can be very handy with the ever so rising fuel prices.
Interior and Exterior
Nissan has decided to incorporate premium soft-touch materials to the Micra which was becoming a bit of an issue in its previous models. The onboard infotainment screen isn't as responsive as one would hope. Another downside to the vehicle was the lack of armrest which would've put the Micra at an advantage to some of its competitors.
Generally, the car is a bit interactive for front passengers with sufficient head space and a list of other standard features present in our first drive models, however with no door bins for the rear passengers and winding windows this might be a bit of a hack for this vehicle, and to add a bit more salt to the wound there really isn't much leg room or headspace for backseat passengers.
The Micra is fitted with ISOFIX seats in the rear and surprisingly enough on the front passenger seat, which might be very useful for parents who have minors who adore that extra TLC.  As an added safety feature the vehicle now comes standard with 6 passenger airbags and the new Nissan intelligent mobility system which applies automatic brakes when approaching sharper turns and also helps with understeering of the vehicle.  A hill start assist also comes in very handy when the vehicle is on sloping roads and helps with easy maneuverability. The sun visors are particularly large and need to be adjusted to the desired slanted angle as they block your view of the road when they are down, with the hazard indicator button feeling a bit out of place and might require one to lean forward a bit to press it.
The interior of the vehicle is very pleasant and modern, which might dare one to drive longer distances given the sufficient level of comfort.  Another design feature which was particularly amusing was the vehicles ambient lighting system which almost makes one forget they are driving a B-segment car. The boot space is pretty average which is more than sufficient for all your shopping and day to day storage needs. The high-end model comes with a 360-degree camera feature and bigger 17″ alloy wheels and gives it a sportier look from the outside.
Another let down was the absence of the android auto feature on its infotainment system, however, it does have Bluetooth connectivity and Apple Car play.  The boot capacity boasts a staggering 300 litres which is enough to fit a big travel size suitcase and 3 smaller bags with an overall loading capacity of 1004 litres with the rear seats down in a 60/40 split.
Front passengers also have the luxury of adequate cup holders and cabby holder space. The exterior design now has a V-shaped grille which gives the vehicle a much meaner look, which is a bit similar to the Nissan GTR.  Nissan has added 6 vibrant colour variants for the model namely, blue, red, orange, silver, white and black.  To add a bit more class to the range there are a range of other personalisation perks such as custom decals and colour coding bumpers/skirts to name a few.
Model Ranges, Pricing and Maintenance
The Micra range includes the Visia, Acenta and the Acenta Plus which all come with a 0.9L turbo petrol engine.  Prices range from R233 500, R257 400 and R272 400 respectively. These models come with a 66 kW/140Nm power output. Unfortunately, the models are currently available in a 5-speed manual transmission with no talks of auto variants at the moment. On the bright side, the vehicle will be sold with a 3-year/90,000km service plan, a 6-year/150,000km warranty and 24-hour roadside assist.
More from Cars
---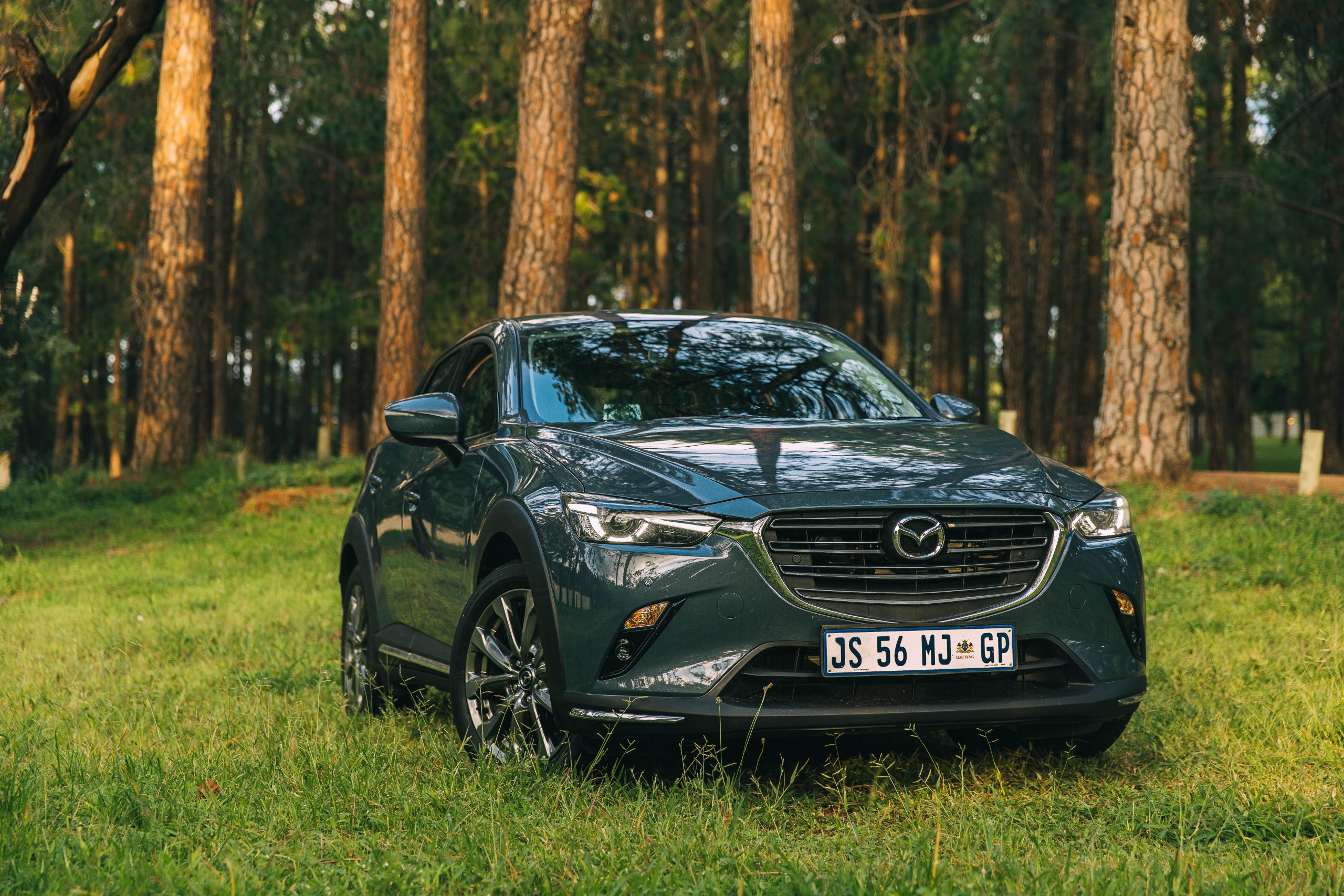 Fun and practicality are a tricky combination in the world of crossovers, but the 2021 Mazda CX-3 could be the …
For the first time in almost 10 years, the 2021 Mazda BT-50 is brandishing an all-new face. It's also riding …
Volkswagen earlier today that they'll be bringing the new 2021 Golf GTI to Mzansi from as soon as 1 September. …