Never mind brand loyalty, how about name loyalty? The 2020 Toyota Corolla is the twelfth generation of the car, larger than ever before and – in this Dark Blue Metallic finish, at least – faintly striking on the road, courtesy of new paint and 18-inch turbine shaped alloys. It's a car that promises not only the predictability that Corolla addicts expect, but some sort of driving enthusiasm too, though in the face of tough competition only half of all that is true.
Like so many cars these days, the Corolla's dimensions have increased over its multiple iterations. Toyota has sharpened the styling, too, and it's really not a bad looking vehicle: the dark blue paint job contrasts well with the chrome and gloss black plastic. I like the honeycomb grill and the fact that Toyota gives you LEDs for both the daytime running lights and the low-beams. Those J-shaped bi-beam LED headlamps really give the car a distinctive look.
As a car for daily puttering it ticks the right boxes. Toyota fits it's experienced 2.0-litre four-cylinder engine under the bonnet of our test XR model, with 125kW of power and 200Nm of torque. There's both a CVT and a six-speed manual transmission, too, the latter having downshift rev-matching.
Things get less pleasant when you lean on the accelerator. The Corolla doesn't lack speed, it's 2.0 litres not reliant on the potentially-laggardly contributions of a turbocharger, but it's soundtrack leaves much to be desired. Rough and faintly agricultural when pressed, rising and falling with the drunken glissando of the CVT, the engine note does more to encourage laid-back, economical driving than either rising petrol prices or weeping polar bears on shrinking icebergs ever could.
It's a sharpened dagger to the heart when you consider the competition. Honda's latest Civic, in 1.8-litre turbo form, is a gem of a car, it's engine several leaps ahead of Toyota's in refinement. The Civic gets better fuel economy, too, at least on paper.
Sport mode, I found, made the CVT more jumpy, though the Corolla is at least willing to rev all the way to its 6000 red line. Taking charge with the paddles – at which point the transmission feigns six traditional gears – avoids the hunting, and though its power won't set your hair alight, the Toyota proved predicable in the corners as long as I ignored the body roll.
The Civic has a more salubrious interior, too, Toyota's proving heavy on black and grey plastic, a sombre colour scheme only emphasised by the high, cliff-like slab that is the dashboard. There's a little soft-touch plastic, and the steering wheel is leather-wrapped, but too many of the points at which your fingers naturally fall are hard and unforgiving.
In its favour, Toyota's big buttons and clear display for the cockpit are easily navigated, and though it gets a large 7-inch touchscreen, with Apple CarPlay and Android Auto. The leather seats are comfortable and supportive, and there's a surprising amount of rear legroom and boot space, despite this being a sedan not a hatchback.
Toyota buyers that weren't expecting much in the way of technology or driver-assistance from the Corolla, are in for a surprise. Assistance tech includes adaptive cruise control, and all 2020 Corolla sedan trims get Toyota Safety Sense 2.0 on this very same XR model. That includes pre-collision brake assistance, lane departure alerts with steering assistance, and – on CVT cars – lane tracing assistance to keep the car in the center of the lane. Automatic high beam lighting is included, too, as is road sign assistance. Blind spot monitoring is optional.
In fact, beyond the infotainment upgrade, the only option not ticked ticked our sampler is the tilt/slide moonroof.
I suspect Corolla fans find much to appreciate in this latest model. It's solid and predictable; the interior is spacious and the dark trim hides stains and dirt well, whether from pets or kids. It won't shock or confuse; Toyota's technology is tried and tested
Lingering in its favour is Toyota's near-bulletproof reputation for reliability and its crisp, handsome appearance, just don't expect too much in the way of fun as you cover the hundreds of thousands of complaint-free journeys the Corolla is undoubtedly capable of.
Tshegofatso Harmonix Phiri contributed his legendary photography work to this review.
You might also like
---
More from Cars
---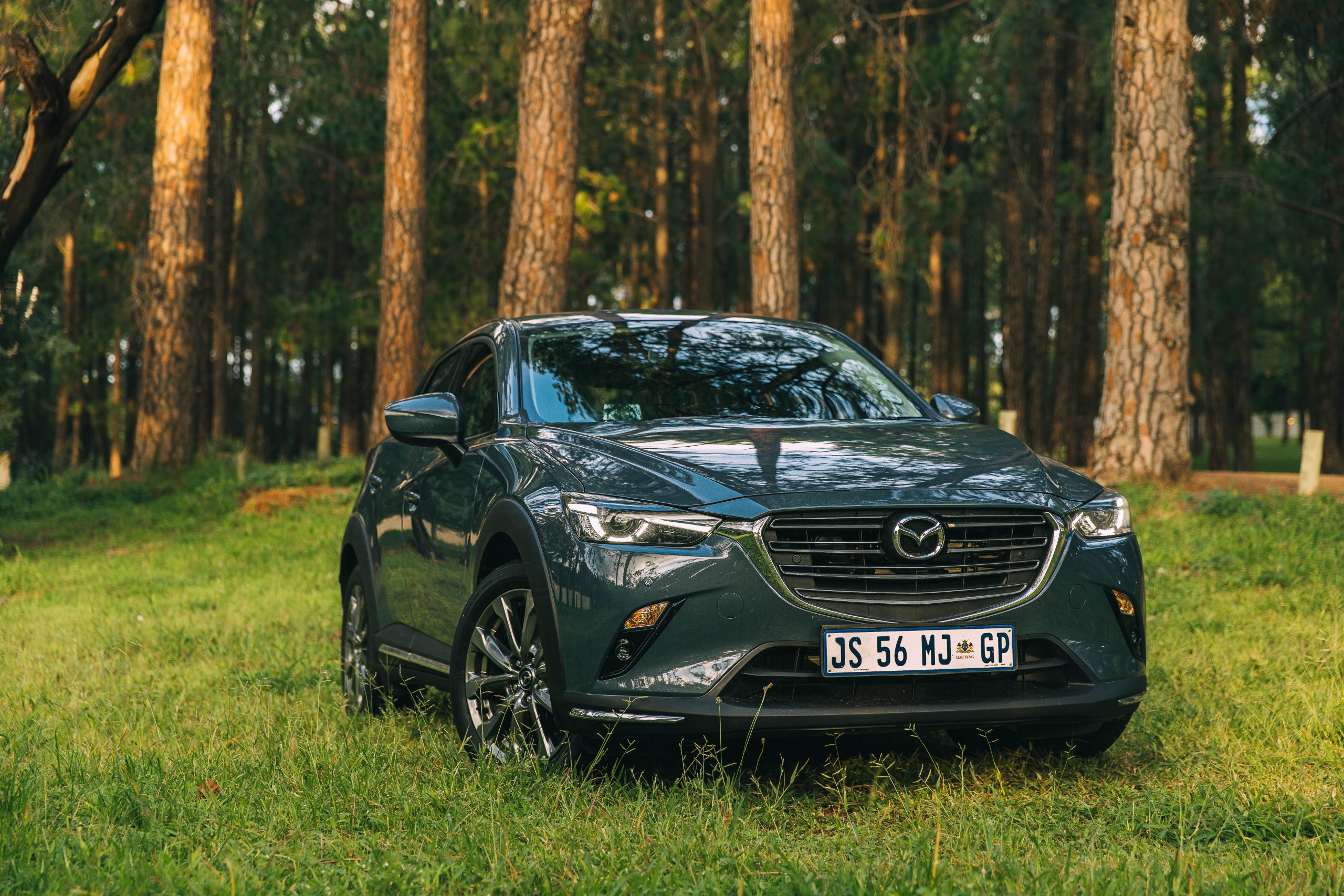 Fun and practicality are a tricky combination in the world of crossovers, but the 2021 Mazda CX-3 could be the …
For the first time in almost 10 years, the 2021 Mazda BT-50 is brandishing an all-new face. It's also riding …
Volkswagen earlier today that they'll be bringing the new 2021 Golf GTI to Mzansi from as soon as 1 September. …