Sony may not have intended the coppery highlights on its new WH-1000XM3 noise-cancelling headphones as a nod to the old saying that "silence is golden," but faced with an overwhelming lawnmower making its way past my study window every Tuesday morning and that two hour flight to Cape Town they proved themselves worth their weight in the precious metal.
Now in their third-generation, Sony's headphones have gone from upstart Bose rival to segment-shaking heavyweight.
Most of us can attest that room in your carry-on bag is precious and hard-earned, and so Sony has brought its A-game. The R5999 WH-1000XM3's promise to be a triple threat: the best noise cancelation; outrageously long battery life; and all without compromising on comfort. With just a few small frustrations, they do well.
The visual differences between these third-generation headphones and their predecessors is minimal, at least at first glance. The ear cups now have a smoother finish – it makes tapping and swiping on the right ear cup's touch-sensitive pad easier – and the detailing is now picked out in coppery gold.
You notice it more when you put them on, though. Sony has redesigned the headband, so that it more closely follows the contours of your head; it feels less bulky as a result. Better still, the ear cups have more padding and larger cavities, which make them far more comfortable for extended use.
They keep the folding design, and Sony still provides a useful carrying case. That now has dedicated slots for the headphone cable, twin-plug airplane audio adapter, and charging cable. The latter makes a welcome switch to USB-C, too, with a Quick Charge feature that Sony says will get you 5 hours of wireless playback after just ten minutes plugged in. Total battery life is a whopping 30 hours – that is with Bluetooth streaming and noise-cancellation turned on, too. I got through two full days of music streaming and Zoom calls, totalling up around 20 hours use in all, and still had power to spare.

That lawnmower I mentioned earlier gave me a good opportunity to test out the Sony's noise-cancellation. Indeed, with its motor going crazing on the other side of the wall, the new HD Noise Cancelling Processor QN1 faced a significant challenge out of the gate.
I was sceptical, but my uncertainty was unfounded. The WH-1000XM3's handily squashed that irritating motor noise and reduced the sounds of my fellow passengers to the faintest murmur. They were comfortable enough, meanwhile, that I could sleep with them on. For about 35 minutes or so. Holding my palm over the right earcup allowed ambient noise through temporarily, which proved handy for listening in to pilot announcements.
Sony's noise-cancelation has been improved, but what is arguably more important is how it's now more flexible, too. The default is for the headphones to power off after five minutes, but you can now adjust that to up to three hours in the Sony Headphone Connect app. You can also have them stay on all the time if you prefer. Unfortunately, there's no on-ear sensor: the headphones won't automatically go into standby, or pause your music for that matter, if you take them off. I missed this about my Beats Solo's.
You do not need the app in order to use the WH-1000XM's core features. They pair as regular Bluetooth headphones, after all, and there's a button which cycles between noise-cancellation being on, ambient noise being allowed in, and the cancellation being off altogether. Swipes and taps to skip forward and backward through tracks, adjust the volume, and play/pause are recognised natively by iOS and Android devices.
Still, the app is important if you want to customise the sound. It is there you can turn on Adaptive Sound Control, for instance, which automatically adjusts the level of noise-cancellation and ambient noise depending on the conditions around you. A little background noise when you're trying to cross the road can be helpful in avoiding getting run down by a bakkie.
Having options is good, but out of the box the WH-1000XM3's sound great. There's plenty of bass, but it doesn't outweigh either the top end or the mids. Enthusiastic but balanced describes it best, I think, with the combination of noise cancellation and Sony's processing given the headphones an unexpectedly expansive soundstage.
The app is also where you'll find the option to switch the noise cancellation mode button over to a Google Assistant trigger. While you can use the headphones to control Siri or the Assistant running on your phone, you can also access Google's AI directly. That includes asking questions, setting alarms and reminders, sending messages, and having notifications read out.
Because that all demands a data connection, your smartphone will need to be connected over Bluetooth at the time. You'll also need to be running the Google Assistant app for iOS, if you weren't already. Still, if you're firmly embedded in the Google Products niche, having quick and easy access from your headphones could be a real boon. All of this is null and void in non-Google Play Services devices like the Huawei P40 Pro.
Not everything is perfect. Multipoint pairing is possible – connecting to one device for music and another for hands-free calls – though a little complex. If you want to use an iPhone for calls, for instance, but an Android phone for music, you need to pair the latter with the WH-1000XM3's first, then manually disable calls on that device, before going through the iOS pairing process. Otherwise, Apple automatically monopolizes both types of connection.
I'd also prefer the supplied 3.5mm headphone cable to be fabric braided, for a little extra resilience, and the blinking blue LED for Bluetooth is annoying. I'm not entirely sure why it still needs to be flashing once you're done with the pairing process.
They're minor annoyances, though, and they fade when compared with Sony's incredible noise-cancellation and eminently enjoyable music performance. At R5999 they're not inexpensive, but I feel more confident recommending them than I do the likes of Sennheiser's Momentum, which in comparison are now showing their age. Sony just does a better job at isolating you from the annoyances of the outside world.
That has obvious appeal if you're a frequent traveller (given that things get back to normal), but I found it also pays dividends if you're simply listening to music more normally. Several times, taking the WH-1000XM3's off, I was surprised at just how much ambient sound there was – even if, beforehand, the room had seemed relatively quiet. Being able to shut a virtual door and step into your own imaginary music room, and have the comfort and battery life to enjoy that for hours on end, makes Sony's headphones a winning combination.
You might also like
---
More from Featured
---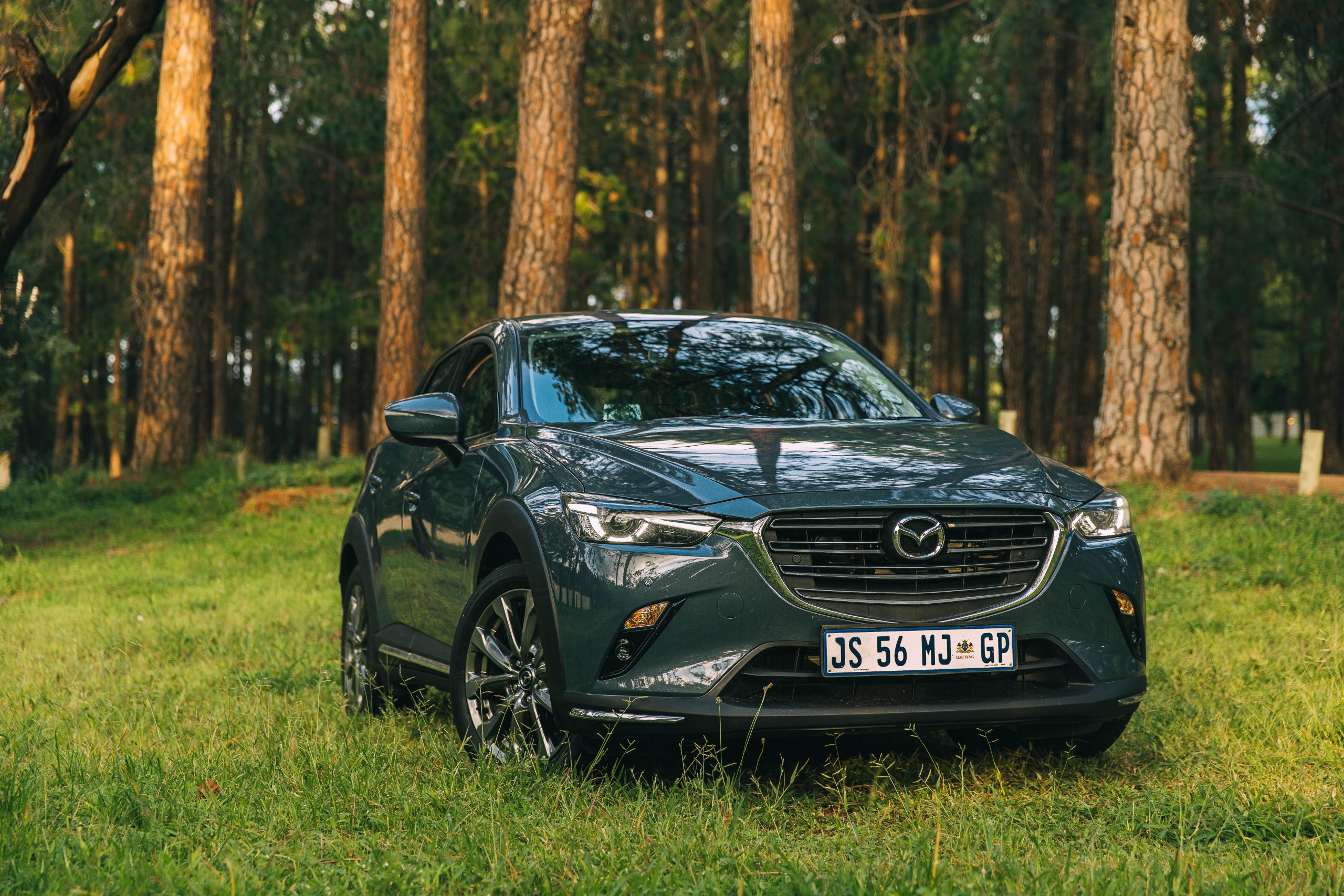 Fun and practicality are a tricky combination in the world of crossovers, but the 2021 Mazda CX-3 could be the …
Oakley® has released an inspirational film that celebrates self-expression and encourages people to believe in themselves, to 'Be Who You …
For the first time in almost 10 years, the 2021 Mazda BT-50 is brandishing an all-new face. It's also riding …