Samsung has revealed its CES 2021 TV range this evening, including extra sizes of MicroLED TV, fresh QLED options, a solar powered remote and support for services like Google Duo. Having debuted MicroLED with its eye-catching – and wallet-draining – The Wall modular TV back in 2018, Samsung is now expanding its options for those who want the screen technology but in a simple, one-box form.
Back in December, we saw the first of those sets, with a 110-inch MicroLED screen. Today, Samsung is announcing 88-inch and 99-inch versions, for those who still want the tech but maybe have a little less space or budget.
You still get individually controlled pixels and the dedicated MicroLED processor, along with a 99.99-percent screen to body ratio. Each pixel supports infinite contrast, Samsung promises, along with extreme HDR with up to 2,000 nits of brightness. There's also Multi View, which allows up to four sources to be shown on one screen simultaneously: that, if you have the 110-inch MicroLED, means effectively four 55-inch TVs in one.
The hardware itself has an Infinity Screen bezel-free design, which basically means that though there's a "Pure Metal Plate" surround you're probably not going to notice it from the typical viewing distance. Ambient Mode allows it to blend into the wall by matching the paint color. OTS Pro (Object Tracking Sound) pairs surround sound aligned with what's happening on-screen for more directionality, with two extra tweeters to power it.
Samsung Neo QLED 2021
Neo QLD relies on Samsung's new light source tech, with smaller LEDs allowing for more to be packed into the same amount of space.
Gone are the lenses, with each LED chip doing away with packaging too. The result, Samsung says, is less blooming and more precise control, all handled by a new Quantum Processor. That can upscale to 8K, in addition to using an a light sensor hidden under the Samsung logo to automatically adjust for bright and dark content according to the ambient lighting conditions in the room.
0.9 mm bezels help keep the hardware subtle, and there's also OTS Pro support and Virtual Object Tracking Sound. With the right speakers, the QLED TVs can also use Samsung's SpaceFit Sound system, measuring the distance to the walls of the room and adjusting to suit the reflections and such.
For 2021, there are new services and features
It's not just new hardware that Samsung has for CES 2021. There's also now services like Google Duo being supported on its TVs. You'll be able to start a Duo call on your phone, and then use screen mirroring to project up to twelve callers' video onto the TV
Remote Access Plus, meanwhile, takes the TVs and makes them a little more functional. With a keyboard and mouse connected, for example, there's access to Microsoft Office 365. You can access your PC remotely, as long as both it and the TV are logged into the same Samsung account.
Pricing for the new TV line-up will be confirmed later in the year, closer to the local launch.
The solar powered remote
The Samsung Eco Remote Control looks just like the company's regular, AA- or AAA-powered versions, but rather than a battery compartment there's a solar panel on the back.
That's responsible for keeping the battery inside topped up, while a new design for the rest of the hardware puts frugality first. Indeed, Samsung says that a full charge is good for up to two years.
As for recharging, it'll work both from outdoor light and indoor light sources, so even if your media room is in the basement your remote shouldn't go flat. A USB port can be used for impromptu top-ups. The remote itself is made of 28-percent recycled polethylene terephalate (PET) plastic, with a black metal finish.
It'll be included with all of Samsung's 2021 QLED 4K and 8K TVs, the company says.
The Frame 2021 update makes art TV slimmer and more personal
Samsung is giving one of its most distinctive TVs an upgrade, with The Frame 2021 promising to blend into your decor even more seamlessly, while also adding some new tech features. Latest iteration of the lifestyle TV first launched in 2017, this year's update to The Frame trims the thickness while throwing in more personalization features.
Though opinions of the TV were mixed when Samsung first announced it, the company says that sales have borne out its decision. Indeed, The Frame is apparently Samsung's most popular lifestyle TV.
For 2021, it's getting slimmer, with the thickness of the TV cut by 50-percent. It's now 24.9 mm thick, closer still to the picture frame that Samsung based the design on. There'll be more bezel choices this year, too. That will include everything from slim and neutral, Samsung says, to more ornate and bold versions, to better integrate the TV into your room. Third-party bezel accessories will also be available.
As before, there'll be multiple sizes of screen to choose from. The stand will now support adjustable height and width, again for more flexibility. In the 43-inch The Frame, there'll be support for rotating the TV to either portrait or landscape orientation.
One of the most charming features of the TV has always been Samsung's Art Store, which means that, rather than a blank, black screen when you're not using it, you get a virtual piece of artwork instead. For 2021, the Art Store is getting new partnerships with extra museums and artists, to increase the number of options you can display. Samsung says its AI auto-curation system is improving, too, and will do a better job at picking out artwork from the 1,400+ pieces on offer, depending on your preferences.
Like the Neo QLED and MicroLED sets Samsung announced today, the 2021 The Frame will support features like Google Duo and Screen Mirroring, Remote Access Plus, and Multi-View. As before, Samsung will be boxing up The Frame in its eco-packaging, which is designed to be both easier to recycle and support repurposing as a pet or kid plaything, or even as cardboard furniture.
Pricing and availability for the 2021 iteration of The Frame will be shared closer to launch, later in the year.
You might also like
---
More from Featured
---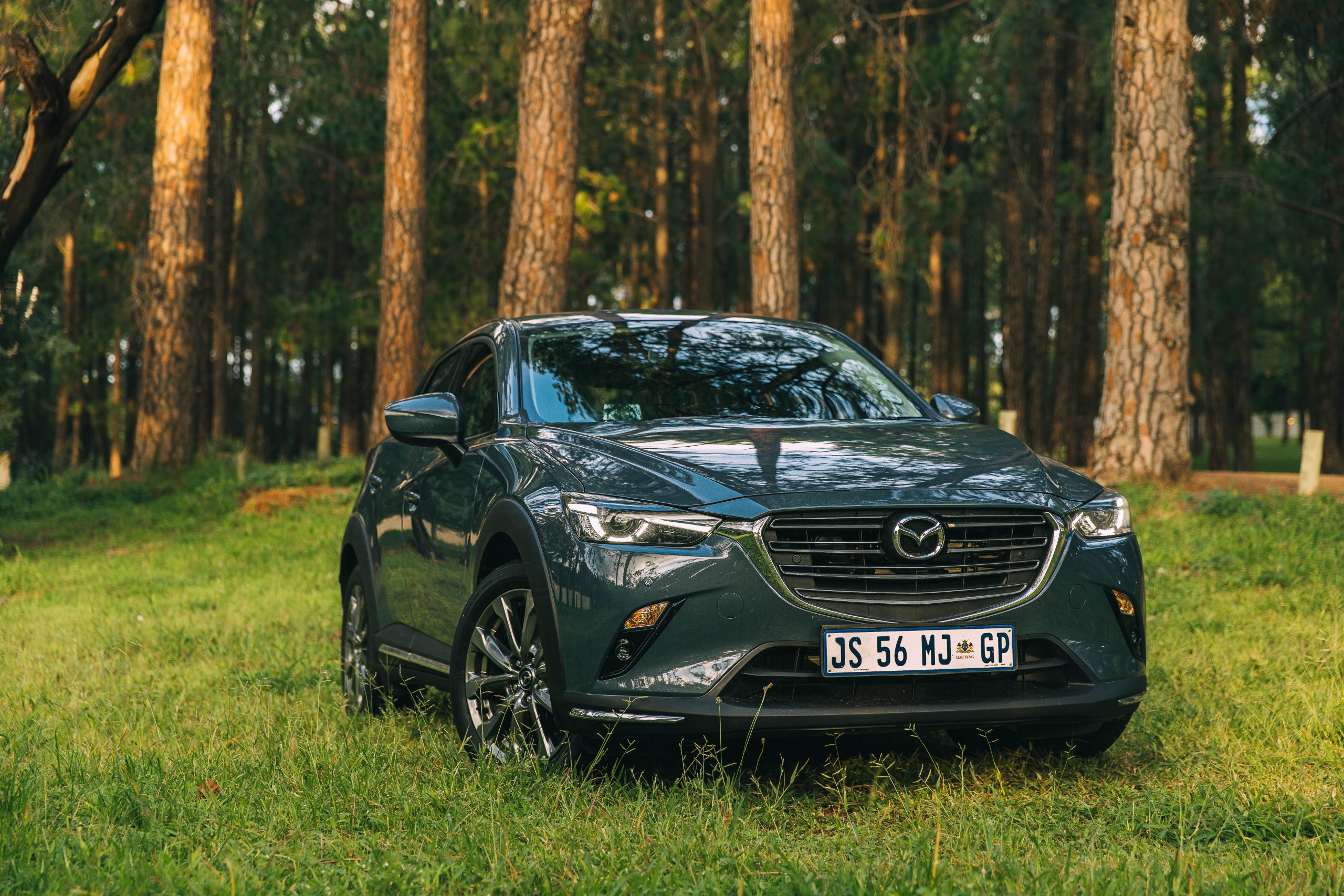 Fun and practicality are a tricky combination in the world of crossovers, but the 2021 Mazda CX-3 could be the …
Oakley® has released an inspirational film that celebrates self-expression and encourages people to believe in themselves, to 'Be Who You …
For the first time in almost 10 years, the 2021 Mazda BT-50 is brandishing an all-new face. It's also riding …