Last year Audi teased us with the idea of a beastly electric Dakar Rally car, and now that Audi RS Q e-tron has been revealed. Set to race in January 2022, the tri-motor hybrid is like nothing else in Audi's line-up.
Electric drive has clear advantages for off-roading, like precise power control and instantaneous torque. At the same time, though, taking an EV to the desert loads up other challenges to overcome. The Dakar Rally is two weeks long, Audi points out, and its daily stages can be up to 800 kilometers in length.
Because there are no charging opportunities in the desert, Audi has chosen an innovative charging concept: Audi has opted for a hybrid configuration. The drivetrain of the Audi RS Q e-tron is electric, but its high-voltage battery is charged up from the same TFSI engine as in the automaker's DTM car. By holding that in its most efficient range – between 4,500 and 6,000 rpm – Audi says it can coax less than 200 grams of fuel consumption per kWh from the turbocharged petrol engine.
What the Audi RS Q e-tron does with that power is where things get particularly fun. There's an electric motor-generator unit – borrowed from the Audi Sport e-tron FE07 Formula E car built for the 2021 season, and with some minor massaging for rally purposes – on each axle, while a third is included in the energy converter. It recharges the battery while driving, along with regenerative braking. Hectic stuff, right.
The battery itself is a roughly 50 kWh pack, tipping the scales at about 317 kilograms. It's actually the part of the whole project that Audi sounds most proud of, given the scope there for efficiency improvements.
There's no gearbox, only a single forward gear, and no mechanical connection between the front and rear axles. Instead, Audi uses software to balance torque distribution, allowing the Audi RS Q e-tron to push power forward or backward depending on traction needs. In all, there's 500 kW of power to play with, though just how much Audi will be able to wield during the rally itself will depend on the Dakar Rally organizers and the rules for the 2022 race.
Most interesting is that Audi isn't skipping the idea of this RS Q e-tron being the starting point for its own production EVs. Improvements in the high-voltage battery could make a significant difference to more attainable electric models down the line.
Testing of the Audi RS Q e-tron will continue through the end of the year, before it heads to the Dakar Rally 2022 to put Audi's electric theories to the test.
You might also like
---
More from Cars
---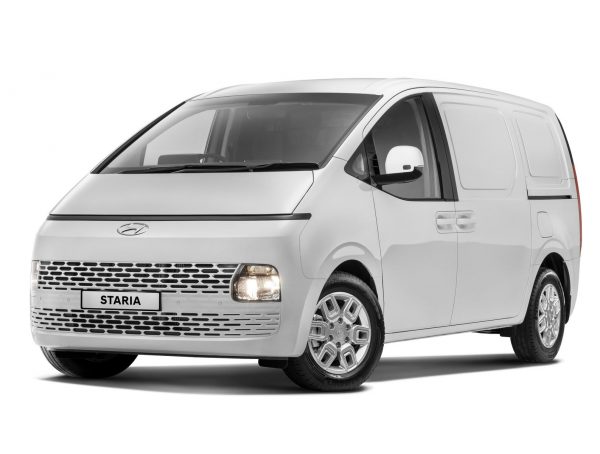 The folks over at Hyundai have introduced the all-new STARIA Panel Van which is longer, wider and taller than the …
You read it right. BMW is ending global production of its much loved electric cruiser this year. Despite this, the …
Electric vehicles will be indispensable in the future of mobility, and almost every car company has a few EV models …