Rarely have we been as envious of the Americans as discovering they're getting drool-worthy F-150 bakkies while Mzansi is not. Luckily we have something else to boast about that is somewhat exclusive to our market.
Meet the Ford Ranger Thunder.
Announced this week, the performance bakkie borrows its brother's (the Wildtrak) style and off-road ambition, but with high specification, optimised load hauling and tough four-wheel drive capability. Ford has made a few unusual decisions along the way with the Ranger Thunder, however: here are five facts you need to know (and most probably love).
There's no huge petrol engine under the bonnet
For a sports bakkie, the Ranger Thunder sure does have a small engine. Ford has eschewed V6 or V8s, and opted instead for a mere 2.0-litre engine. Still, as you might have predicted, this is no ordinary engine.
It's a bi-turbo, good for 157kW of power and 500Nm of torque. Ford has paired it with the same, 10-speed automatic transmission as in the Range and Raptor, with paddle-shifters and a manual override mode.
Those twin-turbos are mighty interesting
The usual formula with turbocharging is pretty straightforward: pump more air into the engine using a compressor, and increase efficiency and power output along the way. What Ford is doing in the Ranger Thunder, though, deserves some extra attention. It could well have some interesting implications for future EcoBoost models, after all.
Ford fits not one, but two to its 2.0-litre engine. The first is a smaller, high-pressure unit; it's connected in sequence to a larger, low-pressure version. In-between there are bypass valves, and by opening and closing those, Ford can control which turbo is active at any point.
When the engine speed is low, both turbochargers can be active to boost torque and help avoid turbo-lag. It should make the Ranger Thunder more responsive, Ford says. When engine speeds are higher, however, the bakkie can bypass the smaller turbo, getting more power as a result.
The Ranger Wildtrak is its closest cousin
The 2020 Ranger Wildtrak is one of several trims that the bakkie is offered in, and it comes close to the Ranger Thunder in a number of ways.
Starting with a revised honeycomb-style front grille incorporating red accents for the side "nostrils", which gives this new derivative a distinctly performance-oriented demeanour inspired by Ford's sportiest models.
This is complemented by black detailing for the side mirror housings, and bold three-dimensional "Thunder" nomenclature at the base of the front doors and on the rear tailgate. The new 18-inch multi-spoke alloy wheels are finished in black which adds to the Ranger Thunder's assertive and sporty character. Additionally, the integrated sports hoop fitted as standard on Wildtrak models now gains a striking red insert that adds further stylistic flair.
It's going to have some strong competition
If there's one thing South Africans know, its how to appreciate a bakkie. They are big business, and performance bakkies make for a lucrative segment. So, the Ranger Thunder has some natural competition.
Probably the most obvious foe is the Toyota Hilux followed by the Mercedes X-Class, Volkswagen Amarok, Nissan Navara and Fiat Fullback.
Its priced competitively
The Ranger Thunder is priced at R711 600 for the 3.2l 4×2 while the 2.0l BiT 4×4 will set you back R787 000. Only in the double cab version.
You might also like
---
More from Cars
---
The 2021 Toyota Land Cruiser Prado is getting for its much anticipated local launch. Set to take place in the …
"No, you're thinking of the I-PACE, this is the normal one. No, you do need to put petrol into it, …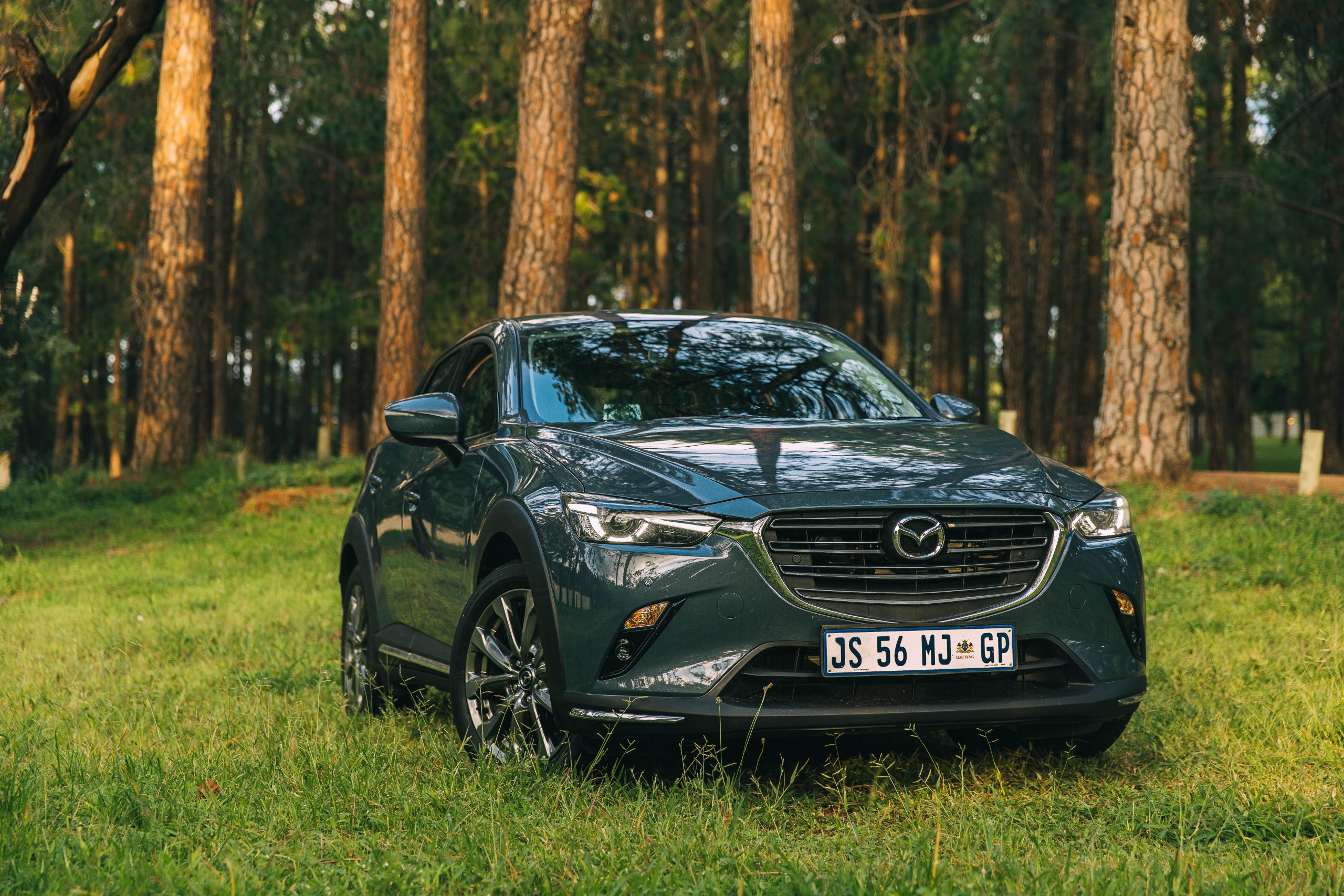 Fun and practicality are a tricky combination in the world of crossovers, but the 2021 Mazda CX-3 could be the …