If you think about an outdoor mobile technology maker, does Corsscall even come to mind? Let's backtrack here, do you even think about outdoor mobile technology?
We're sure you're surprised as we were when we learnt that outdoor mobile technology, such as those created by Crosscall, is gaining more traction in Mzansi with about 150 000 units being moved each year.
Back to Crosscall, for those who don't yet know, they are the creators of rugged devices for the outdoor mobile technology market. They offer waterproof, durable and highly autonomous mobiles and smartphones and their market share is increasingly recognised in both professional and consumer markets for the durability of its products.
Earlier this week Crosscall reaffirmed its presence in South Africa by announcing not one, but a complete range of devices, consisting of 3 smartphones and a tablet, a plethora of accessories alongside an industry-first a 3-year warranty. Here's the breakdown;
The Core Range
According to Crosscall, their new CORE range was designed primarily for professionals, and thought out according to the specific uses of the various vertical business lines, it was essential that it could also satisfy the most demanding everyday users. Extremely versatile, the CORE range represents a true modern productivity tool, perfectly adapted to an active daily life.
As an introduction to the range you'll find the Core-M4 Go smartphone equipped with Android GO, a 12MP main shooter and a 3000mAh battery, enough to easily withstand a full day's operation.
The Core-M4 is, on the other hand, a concentrate of Crosscall's DNA. The 5-inch 18 :9 screen with Corning glass makes it the ideal smartphone for essential uses. It's powered by a Qualcomm 215 processor with 2GB RAM and 16GB of memory and runs on Android 9. There's dual SIM functionality, too.
Of course not everyone is for the mid range, for those who require more power and features there's the high performance 5.45-inch Core X-4 powered by the Qualcomm Snapdragon SDM 450 processor. For pictures its equipped with a 48MP rear sensor and a 8MP selfie sensor.
Having undergone no less than 100 resistance tests, the CORE-X4 withstands all types of shocks and immersions, whether it is falling in mud or a container that spills into a kitchen. Its robustness, proven in the field, will also be appreciated at the beach, by the pool or in the mountains. The Wet Touch and Glove Touch functions, which are popular in professional outdoor environments, are equally useful in everyday life, when it rains, when your hands are wet or when you wear gloves.
The Core T4 is the first Crosscall tablet. It is both a real outdoor mobile office for professionals, and a portable leisure station that can withstand all conditions. It features an 8-inch screen, Qualcomm 450 processor and 3 GB RAM with 32 GB memory. It has 2 SIM slots with 4G+ support. All of this is powered by a 7000mAh battery, enough to easily withstand a day of continuous use of emails, YouTube or web browsing, if we may say so ourselves. It has a 13MP camera and is waterproof resistant for underwater snaps.
Pricing & Availability
The new Crosscall Core-X4 (R9 499) and Core-T4 (R10 999) are immediately available while the Core-M4 (R6 699) and Core M4 Go (R5 399) will be introduced in August and September respectively at selected Vodacom and MTN stores and online retailers Takealot, Cellucity, GoRugged and Technomobi.
Industry-first Warranty
Crosscall doesn't want to be just satisfied with offering rugged, waterproof mobiles with a long battery life. The company is making strong commitment to its users by guaranteeing all the products in the new CORE range for 3 years. A range that, according to Crosscall, should therefore set the standard and open up a new path for sustainable telephony.
More from Featured
---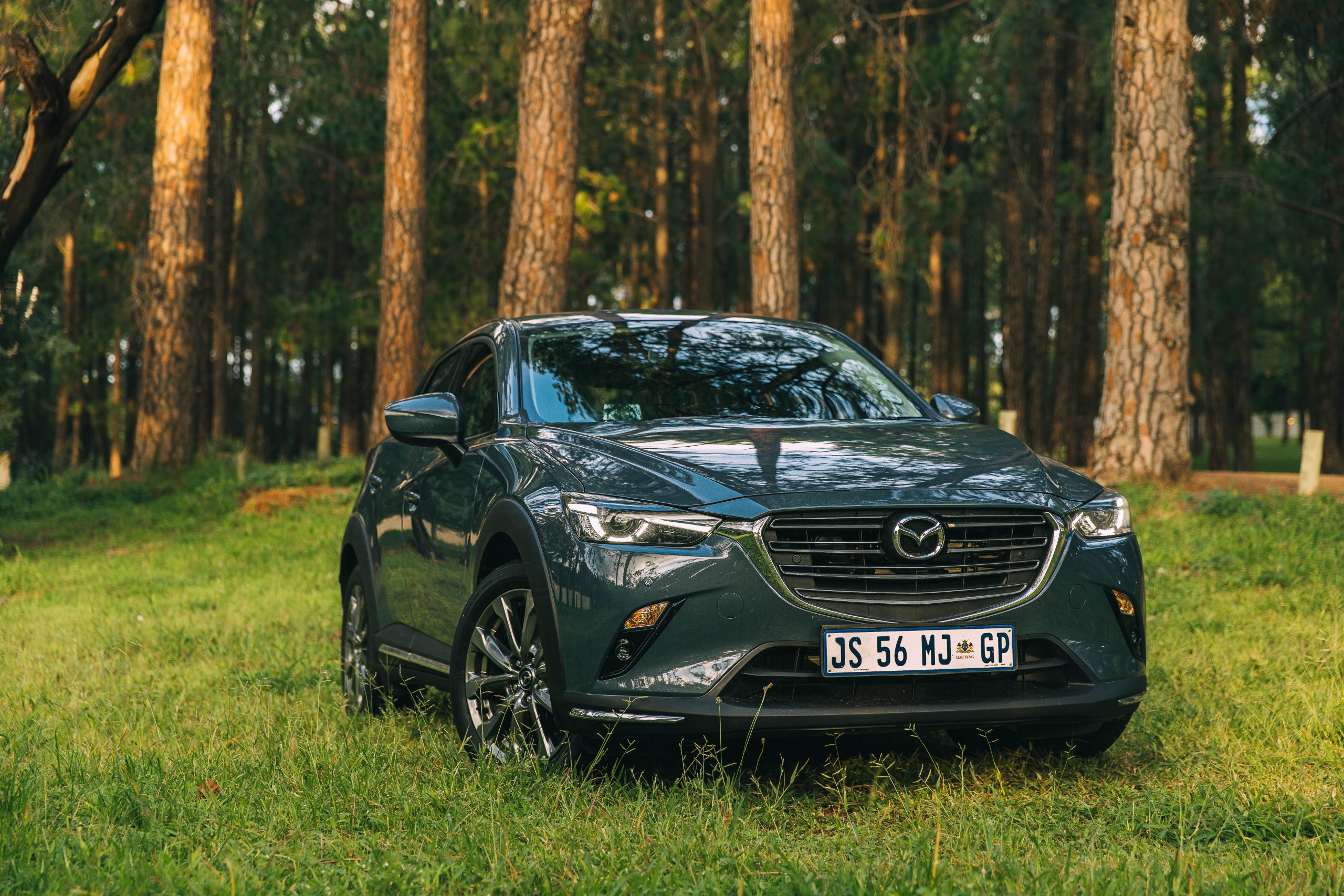 Fun and practicality are a tricky combination in the world of crossovers, but the 2021 Mazda CX-3 could be the …
Oakley® has released an inspirational film that celebrates self-expression and encourages people to believe in themselves, to 'Be Who You …
For the first time in almost 10 years, the 2021 Mazda BT-50 is brandishing an all-new face. It's also riding …